Oct 21 2010 12:50PM GMT

Profile: Jessica Scarpati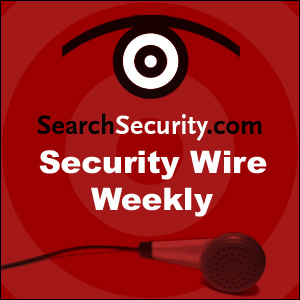 Metasploit creator HD Moore talks about the Stuxnet Trojan, the evolution of malware and his role at Rapid7.
Program links:
HD Moore, Rapid 7 release Metasploit Pro:
Metasploit Pro brings enhanced remote access and collaboration capabilities to the popular exploit framework.
Stuxnet Trojan attacks could serve as blueprint for malware writers:
The Stuxnet Trojan remains a threat to a small group of critical infrastructure facilities, but experts say future malware writers may attempt to copy its processes.
Following Stuxnet Trojan, NERC security chief calls for rugged software:
The Stuxnet malware has highlighted the need for software with fewer defects and is an "indictment on the IT business in general," according to the security chief at NERC.

Security Wire Weekly
[ 19:36 ]
Play Now
|
Play in Popup