Feb 4 2009 4:03PM GMT

Profile: Jessica Scarpati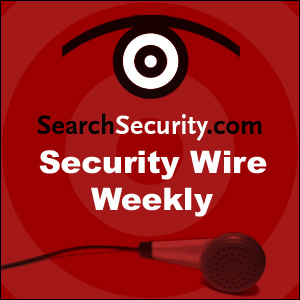 Larry Ponemon of the Ponemon Institute explains his firm's Cost of Data Breach study. While costs are increasing, companies are struggling to avoid a second breach. Also, Henry Helgeson, CEO of payment processor Merchant Warehouse, talks about PCI and encryption in the wake of the Heartland breach.
Program links:
Data breach costs rise as firms brace for next loss: Companies are struggling to prevent data breaches, according to a new survey that found most firms are dealing with multiple breaches.
First lawsuit filed in Heartland data security breach: A class action lawsuit was filed against Heartland claiming that the payment processor issued belated and inaccurate statements when it announced a security breach of its systems.

Security Wire Weekly
[ 0:01 ]
Play Now
|
Play in Popup