---
March 29, 2012 2:46 PM
Chris Petersen founder and CTO of LogRhythm talks about the SIEM market, the challenges for enterprises to get beyond compliance and shares his thoughts on the future of SIEM with deeper analytics. The interview was conducted last month at RSA Conference 2012.
March 22, 2012 7:35 PM
Christopher Porter of Verizon explains some of the findings from the Verizon 2012 Data Breach Investigations Report. This year, hacktivists had a big impact on the numbers. Attacks are mainly less sophisticated and more automated in nature, Porter said.
---
March 8, 2012 1:10 PM
Pete Lindstrom of Spire Security joins the editorial team in a discussion about the themes that emerged at RSA Conference 2012. Big data resonated at this year's conference, but what does it mean? Also, the team talks about the specter of mobile security and whether application security gets...
---
March 2, 2012 8:39 AM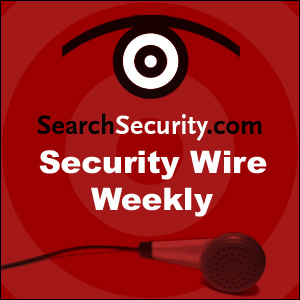 Andy Purdy, chief cybersecurity strategist at CSC shares his views on SCADA vulnerabilities and...
---