---
September 22, 2010 6:15 PM
Marc Maiffret of eEye Digital Security talks about his hacking career and the revival of his company's zero-day tracking service. Also, Jeremiah Grossman of WhiteHat Security on the latest Twitter vulnerability.
September 20, 2010 8:41 PM

SearchSecurity.com editors talk with Pete Lindstrom, a longtime security industry observer and...
---
September 2, 2010 3:56 PM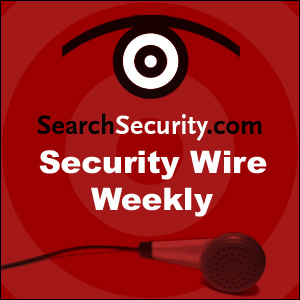 Botnet and malware expert Joe Stewart explains why it is difficult for security teams to take down botnets. Stewart,...
---