---
November 30, 2009 10:07 PM

SearchSecurity.com editors discuss Los Angeles' inclusion of a data breach clause in their...
November 24, 2009 2:32 PM

It's no secret that human error accounts for many security blunders. But what's the best way to implement cybersecurity awareness training in your enterprise to keep...
---
November 18, 2009 4:38 PM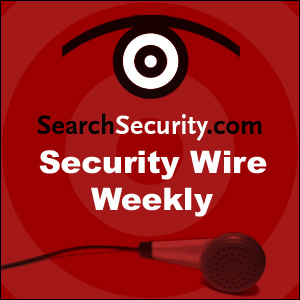 Metasploit creator H.D. Moore talks about the future of the attack platform. Also Cisco's Dave Dalva on security and the...
---
November 18, 2009 1:58 PM

In this month's "Hot Type" podcast, authors Christian Collberg and Jasvir Nagra talk about why their book Surreptitious Software...
---
November 11, 2009 8:36 PM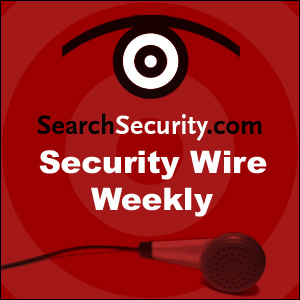 David Foote of Foote Partners on his latest skill and certification research. Security skills remain strong despite the...
---