---
July 29, 2009 2:07 PM
Michael Mimoso, editor of Information Security magazine and Robert Westervelt, news editor of SearchSecurity.com discuss what to expect at this year's Black Hat conference. Also, listen to an interview with Mikko H. Hyppönen of F-Secure. Hyppönen plans to give an update on Conficker during a...
July 23, 2009 4:56 PM
Purewire principal researcher Paul Royal explains the ins and outs of the Adobe Flash vulnerability. The flaw is being exploited via PDF files and drive-by attacks. Adobe said it plans to fix the flaw by July 30.
---
July 17, 2009 4:58 PM

The SearchSecurity.com editors discuss TJX's settlment with 41 states over its data breach,...
---
July 16, 2009 2:40 PM

How secure is the software produced today? Is it possible to keep attackers out of your network if they're determined to get in? What strategies for employee ...
---
July 15, 2009 7:30 PM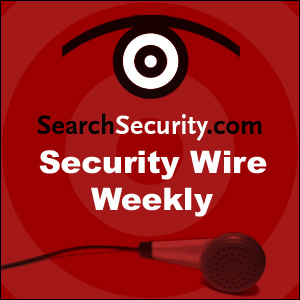 Sheldon Malm and Josh Abraham of Rapid7 explain some of the serious vulnerabilities addressed by Microsoft this month....
---
July 8, 2009 6:53 PM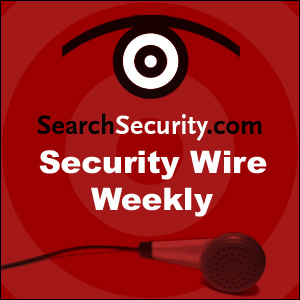 Jack Walsh, network IPS program manager for ICSA Labs discusses the latest Microsoft zero-day and his firm's research...
---
July 6, 2009 3:16 PM

Rogue DHCP server malware is a new twist on an old concept. The good news is that effective threat mitigation strategies exist; the bad news is that many organizations...
---
July 1, 2009 6:58 PM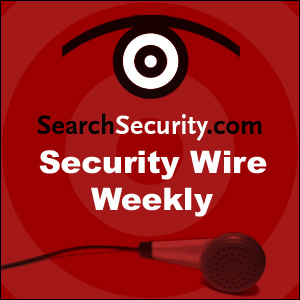 Like it or not Web-based social networking services are here to stay. Amit Klein, founder and chief technology officer of...
---