---
June 24, 2009 8:23 PM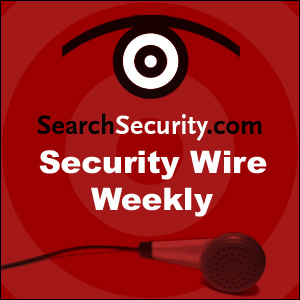 Security researcher Matt Wood of HP talks about a new browser-based darknet he co-developed called Veiled. Also, Pete...
June 22, 2009 1:33 PM

Most security pros don't give the system BIOS a second thought, or even a first one, but today's BIOS types are highly susceptible to malicious hackers. Information...
---
June 19, 2009 1:55 PM
Is the recession holding back your career plans? In this free 30-minute podcast, experts Lee Kushner and Mike Murray offer infosec job advice that will help you survive and thrive in tough times.
---
June 17, 2009 9:25 PM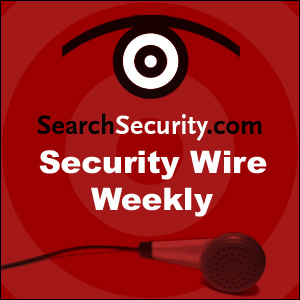 Click fraud is threatening online advertising, according to experts. This week, Anchor Intelligence lead scientist Daniel...
---
June 13, 2009 2:30 AM

SearchSecurity.com editors discuss the Obama administration's cybersecurity plans, the FTC shutdown...
---
June 10, 2009 8:54 PM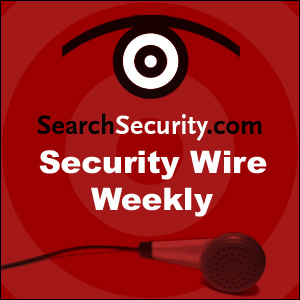 Security consultant Lenny Zeltser of Savvis Security Consulting Services explains the threats posed by employee use of...
---
June 9, 2009 4:34 PM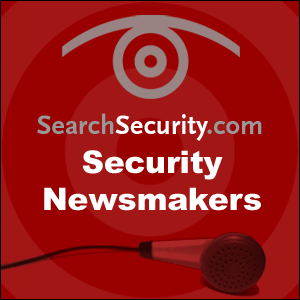 Steve Munford took over Sophos' leadership as the U.K.-based AV company mounted an aggressive effort to expand its market...
---
June 3, 2009 7:35 PM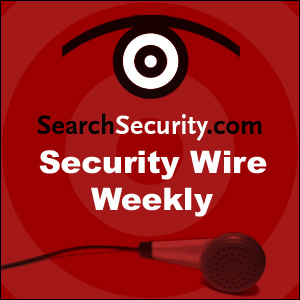 Information Security magazine's Michael Mimoso reports on the Obama cybersecurity announcement. He speaks with security...
---