---
October 30, 2008 3:03 PM

An expert on cybercrime and online scams, Derek Manky, security researcher at Fortinet, joins Dennis Fisher for a discussion of the threats from...
October 29, 2008 2:09 PM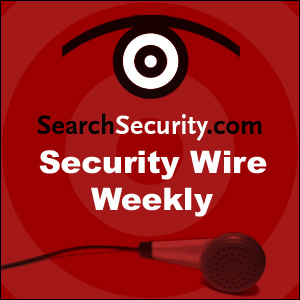 Jason Miller, security data team manager at patching vendor Shavlik Technologies, talks about Microsoft's emergency bulletin MS08-067 released last week. Microsoft is...
---
October 28, 2008 11:01 AM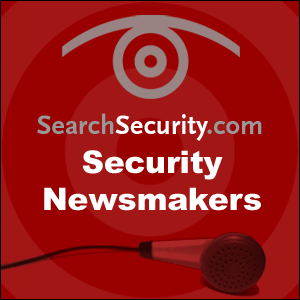 Dave Jevans, chairman of the Anti-Phishing Working Group talks about the exponential increase in phishing websites, the...
---
October 24, 2008 3:47 PM
The SearchSecurity editorial team discuss how the poor economy affects security pros, cybersecurity for the next president, vendor security transparency and the security job market.
---
October 22, 2008 1:28 PM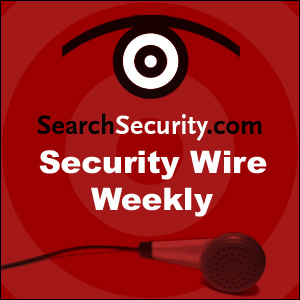 The Internal Revenue Service deployed two systems despite knowing they contained flaws, according to a government review. Jack Danahy, chief technology officer and...
---
October 17, 2008 11:22 AM

Rootkits were once a system administrator's best friend. Now they have evolved to become an admin's worst nightmare: well-known, surreptitious malware...
---
October 15, 2008 2:31 PM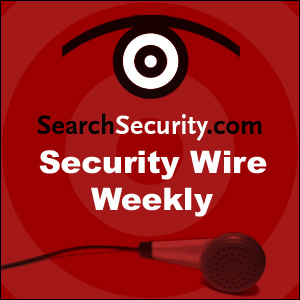 Amichai Shulman, founder and CTO of Imperva examines the latest round of patches issued byOracle Corp. A new survey from RSA finds security policy is being bypassed...
---
October 10, 2008 11:19 AM
Andre Gold, former director of security at Continental Airlines and former head of security and risk management at ING U.S. Financial Services talks about how IT security pros should respond to the current financial crisis and the mergers and acquisitions associated with it.
---
October 8, 2008 2:16 PM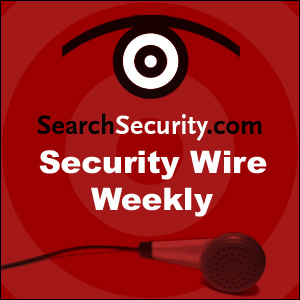 Scott Mitic of TrustedID talks about the latest Identity theft news and the FTC Red Flag rules for healthcare firms taking effect Nov. 1.
---
October 3, 2008 1:30 PM
Adam Shostack, a well-respected voice on privacy and security issues, joins Dennis Fisher in this episode of the Nameless Security Podcast to discuss the data breach epidemic, the untimely demise of Zero Knowledge Systems and his new book, "The New School of Information Security."
---