---
January 30, 2008 3:34 PM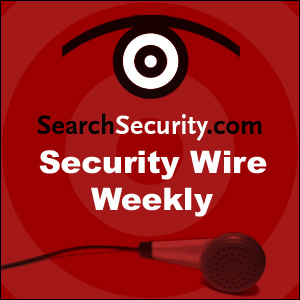 Sam Masiello, director of threat management at MX Logic, talks about the reemergence of PDF spam. Also a...
January 29, 2008 4:41 PM
Former @stake researchers Chris Wysopal, Christien Rioux and Chris Eng talk about @stake's history, culture and its acquisition by Symantec.
---
January 23, 2008 10:49 AM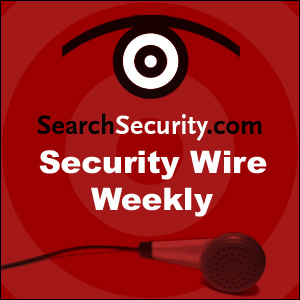 Dave Bixler, CISO for Siemens IT Solutions and Services, explains why NAC is not ready for prime time --...
---
January 22, 2008 12:15 PM

The SearchSecurity.com editorial team discusses whether '08 will be the year of a massive cyber attack, the Sears spyware issue and NAC's...
---
January 16, 2008 3:08 PM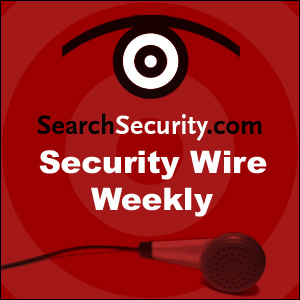 A new survey shows IT security budgets are shrinking, but one analyst says it's a good sign. Also, a...
---
January 10, 2008 10:26 AM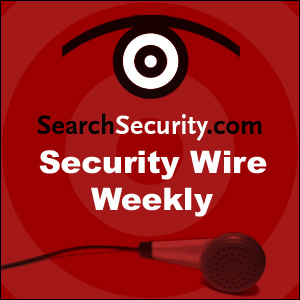 This week, RSA's Art Coviello talks about ongoing consolidation in the security market. Meanwhile, a new...
---
January 2, 2008 11:20 PM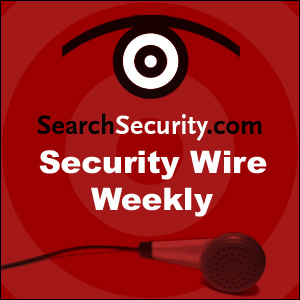 Senior News Writer Bill Brenner and News Editor Robert Westervelt discuss their most fascinating interviews...
---