---
September 26, 2007 3:33 PM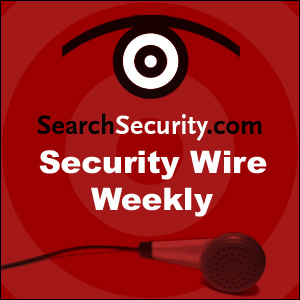 Zulfikar Ramzan, senior principal researcher at Symantec talks about the vendor's Internet...
September 19, 2007 1:04 PM
University of Washington CISO Kirk Bailey talks about AGORA, an alliance of IT security professionals he founded. Also, a look at the latest Windows zero-day flaw and a report on how attackers may be exploiting the widgets Web users take for granted. Security Wire Weekly
---
September 12, 2007 10:34 AM
Eric Schultze, chief security architect of Shavlik Technologies discusses Microsoft's latest round of updates. Yuval Ben Itzak talks about the growing use of crimeware kits.
---
September 6, 2007 8:25 AM
TippingPoint security researcher Pedram Amini explains why the Sulley fuzzing framework is an important development in the quest to uncover software vulnerabilities. Also, a new flaw is found in Firefox and MIT fixes flaws in its widely-used Kerberos program.
---