Dec 12 2009 12:18PM GMT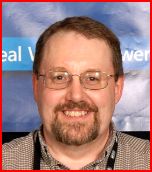 Profile: Tdudeguy
It's a wild mix of ideas in the Blogosphere and in the IT newsletters.  Some claim IT is leading a job resurgence.  Others claim IT jobs are going.  What gives?
I don't claim to know what is going on.  I do see fewer IT majors lining up for the field in colleges and universities.  I also witness, first-hand, how skills become commodities.  Remember the days of $300 10 MB ethernet cards?  Remember setting interrupts, clearing conflicts, and spending thousands on hubs?
I can both provision and configure a wireless ethernet network at home, implement a firewall, and use the internet:  all with $100, built-in networking hardware, and the advice of a WalMart employee.  Don't laugh!  WalMart often provides hi-tech employees for their electronics department.
Of course, I can chortle that these aren't 'Enterprise-ready', but the fact is this:  IT topics, IT learning, is pervasive and cuts across all segments of our society.  IT has always been fast paced; but today, it moves at Internet speed.  Is your learning plan equally aggressive?
Everyone gripes about 'foreign competition', alleging unfair practices and all that.  How many are equally comfortable with confronting the commoditization of IT technology and knowledge?  While you're on this topic, consider the cost savings virtualization brings.  Three hundred physicals [servers AND switches] get folded into a lovely VMWare architecture, now easily placed into a room 1/10 the size of the old computer center.  How many people you need now?
And what about those Clouds (and Cloud Computing) on the horizon?  Do companies still need to in-house any IT?  I'd suggest yes, especially for core topics like security.  But some companies are fool-hardy and willing to accept long-term, business-ending risk for Xnd Quarter gain.
Sorry if I'm so cranky.  Heard some comments about 'foreigners', the longtime American punching doll.  My ancestors came here with nothing and became 'foreign competition', often taking life-threatening jobs Americans wouldn't take–at any wage.  For this, they were called, "Huns" and "Dutchmen", often after tossing a brick through a living room window during the World War I–despite being Americans for more than a decade.  Their foreign accents and funny long names were ridiculed and made fun of.  Lots of immigrants had big difficulties put on them.  How ironic that immigrant grandchildren pass the same ridicule onto new immigrants…?
Today's IT change we see is not unlike the shift from steam to diesel, from people to mechanized shovel, from LAN to Internet.  And as before, with other shifts, do we have an education plan and set of expectations on par with those rushed into being after the Sputnick launch?  NO!  Show me an Adult Learning plan put in place to help us meet the challenges of the 21st Century!  (Check the investment in people, the support for learning that other governments give their citizens…)
I could end this now.  I won't.  It seems to make governmental inactivity 'The Cause'.  No.  As an American, do you accept new technologies and a need to learn, with all the force given to condemning other workers?  When is the last time you took the opportunity to take an IT class, (let alone be asked to teach)?  Would you use governmental retraining programs, possibly provided over the Internet? 
If you're looking for an easy job, a learn-once and work-forever job, stay away from IT.  We're all moving at Internet speed, and that has made all the difference.
jt