Nov 11 2009 9:06PM GMT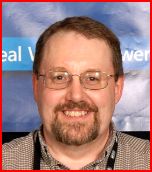 Profile: Tdudeguy
People rebel against the thought of Internet Accountability. 
Nothin' doin', I'll do what I want.  No harm if I don't change my email password.  It's my email, and I don't care who sees it.  Mumble, Grumble.
But think outside of your own sphere of self-involvement, huh?  Right now, buckets of spam are thrown onto the email flames burning up bandwidth because of poor security practices giving spammers free reign to your account.  Viruses you didn't send still sneak into your friends' systems because people think you might be trustworthy.  And are you really surprised to find out that someone, not you of course, used your eBay account to bid $9000 for an old doll?
It's time to think of more than ourselves, to think to those connections on this thing called Internet that weave us together. 
I agree with others who are upset with naive security practices in place at social networking sites, sites that leak more information than they disclose by security design; but I'm not writing about some vague organization.  I'm writing about you; you, that reader out there.
What I Need You To Do Is This:  think through the myriad numbers of accounts and accesses you have across dozens of applications and systems.  Are they reasonably secure?  Are you checking on their use, possibly closing them if no longer needed?  Do you routinely send email with nebulous subject lines like, "offer enclosed", "read this; it's funny!", or other lines a phisher might use?  What I need you to do is think about your ties to us other Internet citizens.
jt