Nov 1 2009 7:01PM GMT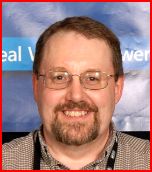 Profile: Tdudeguy
I enjoy reading Dilbert, the cartoon.  It's fascinating to what degree Scott Adams, the writer (and illustrator, of sorts) of the comic.  The other weekend, I was deeeee-lighted to read how Dilbert and Wally convinced the pointy-haired boss to post everything, his very whereabouts even, on Twitter.  While claiming the purpose was to provide inspiration, far more sinister was the use of Twitter to know where the boss was and when he was likely to return.  I raise my cup of decaf in their honor.
I remember someone remaining at our home the day of my father's funeral, so very long ago.  Ours was never a 'great' neighborhood, but the run down of it, that neighborhood, in the late 60's meant that we had these and other precautions in the early 70's.  There were those who'd read the obituaries and then rob the home during the funeral. 
What do you broadcast with your attempt to turn your life into a low-cost reality show?  If someone explored your social networking patterns, would enough information be gathered, information enough to answer those challenge questions needed to reset your passwords on a dozen sites?
It's amazing to me, this twist to the privacy movement.  People object to companies collecting information on us, their zombie-like customers.  And yet the same will provide dozens of vignettes, some embarassing, on Facebook.  They will enroll on dozens of sites that spell out the minute details of their lives.  They will give freely what once cost Info-Brokers a lot of money and pre-texting.
What do people know about you, just now?  Should you be worried?  Why not?  Leave a comment or two.
jt