Nov 22 2009 10:06PM GMT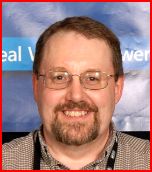 Profile: Tdudeguy
Office 2010 beta is released to us'un's.  Neat.  Lots of neat features in the offing. 
Some will claim now is the time to try Open Office.  You know, the 'free' alternative.  It's kind of like getting a free printer, or somewhat free, or at least for the price of a replacement toner/ink cartridge.  Why was that even offered?
The idea was to corral you into a lifelong dependency on their replacement cartridges, papers, parts, and paraphernalia.  But how can this sales tool be at all related to office suite software?
I've run Open Office for many years, alongside Microsoft Office.  I even have a Star Office manual somewhere.  I generally got the evil, commercialized version of the Microsoft offering ?for free? with most new computers.  I at least got Word.  Good thing.  In my role as a Technical Editor of textbooks and consumer computing books, most of the projects were Word documents, with Word macros.  I tried Open Office and compatability was not assured, with mildly complex files, let alone those time-saving macros.  No, I seem to make money with the commercial offering office suite. 
And this is my advice to those of you considering a switch to a more generic office suite of tools.  Do you use Microsoft Office Macros or VBA extensions?  Have you created VSTO (Visual Studio Tools for Office) offering for your customers?  Do your documents include tables, custom bullet shapes, etc?
If so, getting Microsoft Office just might be worth it–only you know your data.  Changing data formats is never easy.  I have old poetry on 5 1/4″ floppies, typed with WordStar.  I just completed transferring a lot of video cassettes to DVDs (the wedding, the kids, etc).  Data conversions are very difficult to manage.  Committing your graphics to PCX versus JPEG may be something you regret.
Lots of things change; technologies and formats come and go.  They Stumble That Run Fast.
I am a Microsoft MVP who teaches Visual Basic .Net and has seen the power of VSTO as a way to knit really nice applications from those swell Office Objects.  I'm not an Office MVP, so I'm not sure this is relevent.  But I offer it regardless.
jt