Dec 8 2009 6:21PM GMT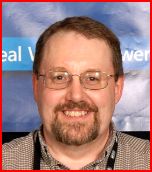 Profile: Tdudeguy
I teach at a local university.  I receive emails that seem to indicate declining enrollments in IT across the U.S.
My daughter needs to 'find herself'.  We are strolling the job boards, looking over various jobs.  There seem to be quite a few IT jobs.  So what accounts for those declining enrollments?
This is an open invite to you, my fellow IT workers, to comment on today's IT opportunities.  Are things as good as they once were?  If not, when did things change?  Would you encourage your son or daughter to study to be an IT worker?
jt