Mar 2 2014 1:36PM GMT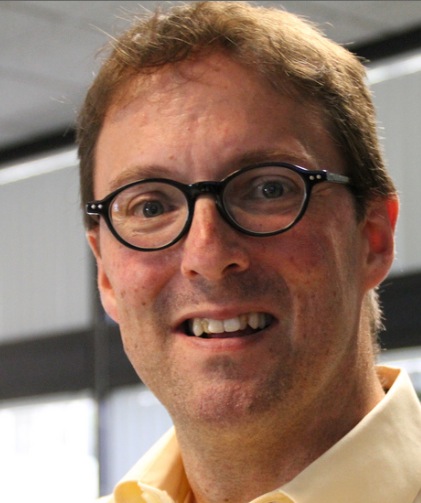 Profile: Jeff Cutler
According to the ABOUT tab on the RSA Conference Website…
"RSA developed RSA Conference in 1991 as a forum for cryptographers to gather and share the latest knowledge and advancements in the area of Internet security. Today, RSA Conference and related RSA Conference branded activities are still managed by RSA, with the support of the industry. RSA Conference event programming is judged and developed by information security practitioners and other related professionals."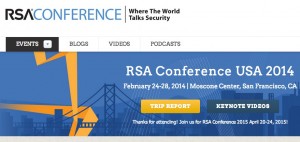 The reason I bring this up is because nowhere will you encounter a more enterprise-focused security group in one place. Sure, BlackHat is a recurring global event where hackers (the best of the best) gather to show off new security breaching techniques. But that's not an event (this year it's in the United States in August) where companies really get the benefit of new apps, methodology and theories behind protecting their facilities and data.
*That's not to say you shouldn't attend both if you can. I'm just saying RSA focuses more on businesses and security.
What did RSA bring to the fore this year? Here are a few short recaps of the event with links to posts on the RSA site so you can read more. Ultimately, the landscape is changing all the time and it pays to stay up-to-date on the tech behind keeping your properties secure.
Daily recaps of RSA, thought-provoking blog posts and a bunch of other resources are on the main RSA Conference blog site.
Day four of the RSA Conference looks like it was focused on doing good for the world. Charity water was featured heavily with a slot in the keynotes and an initiative was floated where RSA will focus on doing some goodwill work moving forward (not that they haven't in the past, but it was overtly a part of the day four program). Read about day four at RSA Conference.
If the cloud is such a solution, why don't people think it's secure. In fact, in this blog post about employee file sharing, the author cites a study about how security pros don't think many of the file sharing programs and apps available today are secure enough.
He says, "The survey of 621 IT professionals, found that nearly 50 percent of respondents considered public cloud sharing tools such as Dropbox, Google Docs and Box unsuitable for business use. And only 11 percent of respondents said they would be likely to know if confidential data was lost or stolen due to a data breach in the public cloud."
Read the entire post called You Shared WHAT?!
Finally, compliance and privacy were top topics during the RSA Conference this year. In fact, in this post on the RSA blog the issue of app privacy in California is discussed. And the decisions made in California could inform what happens elsewhere to all sorts of companies. If you're a medical, insurance, legal or financial firm – you should read this.
Let me know if you were at RSA and if you'd like to do a video interview about your experiences at this year's conference. Please leave comments and thoughts here on the blog. Thanks!