Sep 10 2014 4:33PM GMT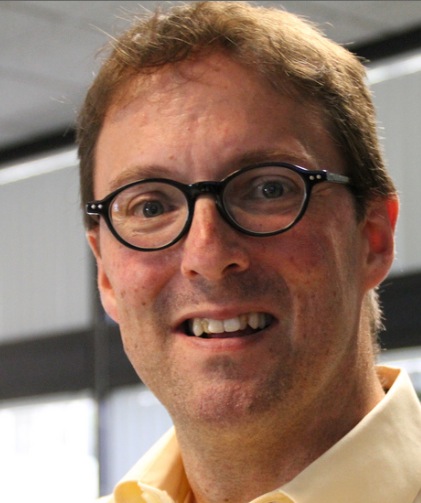 Profile: Jeff Cutler
Tags:
I'm typing this from Gate 16 at the Nashville airport. After spending a week here in the south, I've been able to amass information on a variety of security issues that you've probably faced. I want to share them with you here and find out your thoughts.
Hotel security observations…
Regardless of where you're staying, the way to get around hotel security systems is to act like a tourist while paying careful attention to the inner workings of the facility. From gaining access to rooms being cleaned to pilfering food and goodies from onsite conferences, it's relatively easy to thwart the system.
Not that I'd do any of these things, but hypothetically there were opportunities for me to enjoy a breakfast; obtain a stuffed animal and other goodies from trade-show booths; take a nap in a room that was being cleaned; snag a tasty Hagen Daz ice cream bar, and collect 47 soaps from various carts around the hotel.
My sole interaction with hotel security came when I somehow short circuited my in-room safe and had to have them come crack it. You realize, they don't do anything more than plugging in something resembling a fat thumb drive (with different connectors) and voila, the safe is open.
Essentially, if you're in a hotel you have to put your trust in the staff and keep an eye on your belongings. There's no real way to keep your stuff safe outside of keeping it with you or leaving it at home.
Let's talk about Apple Computer…
The tech giant (and lifestyle company if we want to be truthful) just had their major fall press conference. There, they announced two new iPhone models and an Apple Watch. The debut of these items is cool, but the two surprising things that happened – or didn't occur – during the press conference tell more about the future of tech security.
First, Apple made no mention of the IOS security breaches that allowed hundreds of risque photos to be seen by the world. They didn't promise to beef anything up. They didn't say there was an update coming. What this tells me is that Apple has the same mindset I do – that people do not adequately secure their data.
Second, Apple's feed hit some snags during the press conference. My guess, before the full report comes out, is that hackers were having some more fun with Apple…trying to prove that nothing is safe. We'll find out if the glitch was really just that or if it was caused by nefarious forces.
Now, how about that TSA?
In Nashville, there are large bags with instruments in them being carried everywhere. I've been at the airport for about an hour so far and I've heard three announcements (in my terminal) of guitar cases and backpacks being left behind. That's not something that would be tolerated elsewhere. Think of the security risk airlines face if packages the size of a bass or guitar were left unattended.
Also, I'm against the insanity of TSA Pre-check in a location where the security line is only about 10 minutes from start to finish. Today, I watched as scores of people went into the Pre-check line – and it took many of them longer than the regular line to get into the gate area. Why have this security process in place if it's not really providing a benefit? Maybe a better thing to do is make it contingent on the number of people flying and time of day.
I don't purport to be able to fix everything, but these are the security topics I'm thinking about this week. What's on your mind?
AND, be sure to join me and a bunch of my colleagues next week when we conduct a Twitter security chat on Thursday, Sept. 18. For more details, see the ITKE Twitter feed – @ITKE.
Thanks for reading!