Mar 21 2013 11:19AM GMT

Profile: Tony Bradley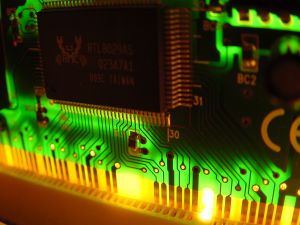 US Treasury Secretary Jack Lew recently traveled to China–the first diplomatic contact between the United States and China in months as we've waited for the dust to settle on the transition of Chinese leadership. One of the top issues Lew addressed with the powers that be in Beijing is the concerning trend of cyber attacks against the United States emanating from China.
Following the meeting, Lew told reporters, "This is a very serious threat to our economic interests. There was no mistaking how seriously we take this issue."
I don't envy Lew. I assume there was some tension in the air. The implication and assumption by many in the United States is that the Chinese government and/or Chinese military is behind the rise in cyber attacks and cyber espionage against high-profile government, military, and private sector corporations in the United States. China denies involvement, and claims that it is also a target of similar attacks.are
Lew was in the position of having to craft a message–a diplomatic request for China to "help" the United States combat these attacks, while also subtly, but clearly indicating that we are fairly sure China is to blame, and that we are very serious about putting a stop to it. I imagine it was a somewhat thinly-veiled, passive aggressive sort of message.
Congressman Mike Rogers (R-MI), and congressman Dutch Ruppersberger (D-MD) recently re-submitted their CISPA (Cyber Intelligence Sharing and Protection Act) legislation which was shot down last year. The two believe that the rise in both scope and volume of cyber attacks warrants giving the bill another look. It still faces significant backlash from the usual suspects (EFF, ACLU, etc.), but there are a number of amendments to the legislation which address the major concerns over jurisdiction and privacy, and there is still time to introduce further amendments and negotiate a compromise to pass the bill and give the United States a more effective means of identifying and blocking sophisticated cyber espionage attacks.