Mar 19 2013 11:28AM GMT

Profile: Tony Bradley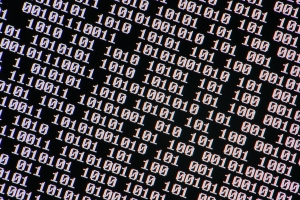 This is a guest post by David Gibson, vice president of strategy, Varonis:
The present malaise which has hit UK High Street retailers such as Jessop's, HMV and Blockbusters with others to follow is not just a symptom of the macro economic situation. Whether it was complacency, denial, or simply not being able to see the forest through the trees, by the time these retailers realised their business models were threatened it was too late. That digital cameras sales would fall as camera-equipped smart phones sales increased shouldn't have taken anyone by surprise, but what can organisations do to get ahead of more subtle trends that might threaten their business?
For many years UK High Street retailers have had at their disposal information in their computer systems which retailers in other countries have used to gain massive competitive advantage. Hidden in the midst of vast amounts of computer data is metadata that could have helped the High Street shops build a strategy to keep ahead and even thrive in the online world.
We have entered an era where organisations have more data than ever that must be continuously managed and protected in order for it to remain safe and retain its value. To do so, organisations need continuous, up-to-date data about the data—to comprehensively manage data, you need metadata. Use and analysis of metadata is already more common than we realise; automated collection, storage, analysis, and presentation of metadata has become a necessity for survival in the new metadata era as the demise of HMV particularly shows.
How the seeds of HMV's demise were sown is detailed in a recent article in The Guardian: Philip Beeching, HMVs marketing advisor pointed out to their board that the biggest threat to HMV's business would come from: "Online retailers, downloadable music and supermarkets discounting loss leader product." To his amazement, the HMV CEO reacted with anger: "I have never heard such rubbish," he said, "I accept that supermarkets are a thorn in our side but not for the serious music, games or film buyer and as for the other two, I don't ever see them being a real threat, downloadable music is just a fad and people will always want the atmosphere and experience of a music store rather than online shopping."
Supermarkets and Amazon wiped out the healthy margins HMV enjoyed and iTunes provided a brand new way to obtain and enjoy music without buying whole CDs or albums. HMV, Tower Records, Blockbuster and others bit the dust. So how did they lose out?
Companies are sometimes brought down purely by external disruptions like technological change or consumer tastes. However, they are more frequently brought down by their own inability to detect the currents of change and accept the forces of evolution. If HMV had woken up, it would have led the migration to online retailing. But it had no one to analyse the hidden secrets in its own data vaults. Maybe if it had it would have listened to them!
Let's take bookselling as an example of how powerful metadata can be. For booksellers, basic retail metadata is a collection of attributes—ISBN, title, author, copyright year, price, subject category, etc. In the book What We Talk About When We Talk About Metadata, Laura Dawson says: "The concept of digital metadata for the commercial book world originated in the 1970s and early 1980s, when bar coding on books was introduced and electronic transactions between retailers and publishers began."
Dawson believes that even prior to e-commerce, retailers such as Barnes & Noble and Borders rose to prominence because they made great use of computer transactions and scanners, realizing tremendous speed and logistics savings through their computer systems. Metadata—as bare-bones as it was—was a crucial element in the success of the superstore. A database of inventory (consisting of ISBN, title, author, price, status, quantity on hand, quantity on order, and where in the store the book was supposed to be shelved) allowed store personnel to know stock levels and locations of books.
Metadata changed again with the internet and the adoption of metadata analytics. Until the early 1990s, computer systems in both libraries and bookstores were very basic systems that could track inventory and facilitate orders, but little more. Launched in 1995, Amazon eventually took full advantage of the internet and metadata analytics. In fact, when the meteor of Amazon's online bookstore hit the publishing industry, it was clear that the world of metadata was never going to be the same.
Because of Amazon, consumers were looking at metadata analytics as Amazon recommended other items that they might be interested in based on their prior purchases, and the purchase patterns of other similar users. Although we have taken this example from the book trade, it can be replicated on any High Street retailer in the UK in any vertical retail sector – those who did not use the data available in their computer systems did not gain the competitive advantage they needed. Those who saw the value of their own hidden gems of metadata harvested rich rewards.
Of course, this data can be just as damaging for the organisation in the wrong hands. The key is to not only mine this rich seam of information but also safeguard it by controlling who has access to it and curtailing access to those who don't need it, monitoring its use, and flagging potential abuse.