Feb 14 2013 10:36AM GMT

Profile: Tony Bradley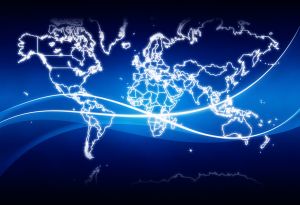 The Economist recently quoted Richard Bejtlich, a respected authority on cybersecurity and CSO of Mandiant, saying, "No one in the United States is expected to provide for their own air defence."
Bejtlich added, "We have an army to repel a land invasion, so who is out there protecting the cyber lanes of control? Nobody. It is a free for all."
The Bejtlich quote is an interesting prelude to President Obama calling on Congress to act to strengthen cybersecurity during the recent State of the Union speech, and issuing a cyber security executive order to get the ball rolling.
Based on a survey conducted by Tenable Network Security, the vast majority of people tend to agree that the United States–both private and public sector–is ill-prepared to defend itself against cyber warfare attacks, and support efforts to strengthen our cyber defenses, and expand the power of the President to respond to cyber threats.
Results from the survey include:
60% support government-trained "cyberwarrior" program
92% of Americans believe critical infrastructure (e.g., public utilities) are vulnerable to attack
93% believe U.S. corporations are vulnerable to state-sponsored cyberattacks
94% support President having authority to respond as he would to physical attacks against the country
66% believe corporations should be held responsible for cyberattacks against consumers
62% say government should be responsible for protecting U.S. businesses from cyberattacks
"It's clear American citizens see the threat of cyber conflict around the corner, and the nation's state of readiness for such attacks is a major concern," said Ron Gula, a former cyber security expert with the NSA and now CEO and CTO of Tenable Network Security.