---
February 26, 2013 1:48 PM
February 14, 2013 10:36 AM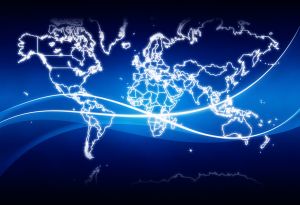 The Economist
---
February 13, 2013 9:11 AM
Shhhh...Cylance is coming. Ha. See what I did there? What is Cylance? It's a new security company started by Stuart McClure, former CTO of McAfee. McClure is more than that, though. He was also a co-founder of Foundstone--which was acquired by McAfee--and he...
---
February 8, 2013 9:15 AM
Get ready. Microsoft is unleashing 12 security bulletins next Tuesday to address a whopping 57 separate vulnerabilities. Andrew Storms,...
---
February 7, 2013 2:10 PM
Sixth edition. That alone should tell you a lot about this book. There are tons of CISSP exam prep resources out there, and a virtually endless supply of information security books--but very few can claim to be in their sixth edition. The fact that Shon Harris' CISSP All-In-One Exam Guide is still...
---