Dec 8 2013 9:12PM GMT

Profile: Ken Harthun
Tags:

In its annual report issued in April of 2013, the Electronic Frontier Foundation examined the policies of major Internet companies to assess whether they publicly commit to standing with users when the government seeks access to user data. This, of course, is in response to the revelation that the NSA has literally been spying on every single U.S. citizen. They have been posting updates regularly showing who is doing what. The latest, UPDATE: Encrypt the Web Report: Who's Doing What shows a good picture of what is happening to your information as it passes through various providers and services.
We've asked the companies in our Who Has Your Back Program what they are doing to bolster encryption in light of the NSA's unlawful surveillance of your communications. We're pleased to see that four companies—Dropbox, Google, SpiderOak and Sonic.net—are implementing five out of five of our best practices for encryption. In addition, we appreciate that Yahoo! just announced several measures it plans to take to increase encryption, including the very critical encryption of data center links, and that Twitter has confirmed that it has encryption of data center links in progress. See the infographic [Which I have also provided below… Ed].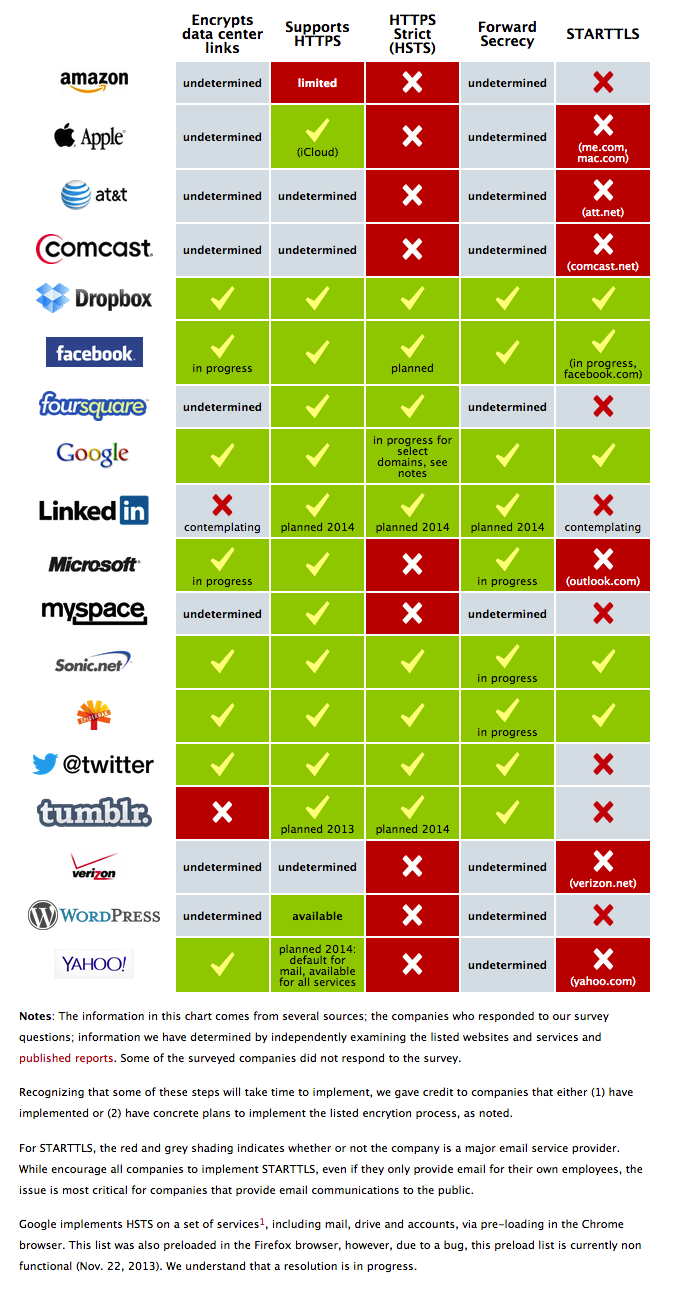 Regardless of your opinion of what Edward Snowden has done by leaking NSA documents, the result is that ISPs and other public service providers have become security conscious to a high degree. This is a good thing.