Feb 28 2010 10:45PM GMT

Profile: Ken Harthun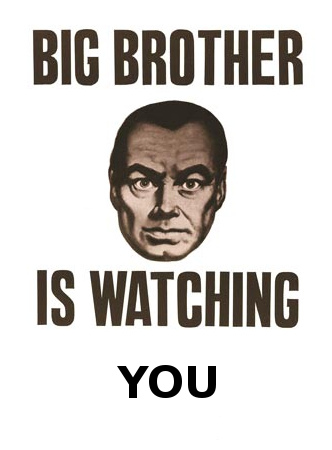 If you can even call this kind of conduct "security," it's utterly unacceptable and if proven to be true, there should be–at the very least–several firings, starting at the highest level where this was authorized and/or ordered. I would hope to see criminal charges come out of the investigation. I'm referring to Blake J Robbins v Lower Merion School District (PA) et al filed in U.S. District Court for the Eastern District of Pennsylvania. The case will probably be certified as a class action. If this doesn't raise your hackles–and your ire–you're not paying attention.
Unbeknownst to Plaintiffs and the members of the Class, and without their authorization, Defendants have been spying on the activities of Plaintiffs and Class members by Defendants' indiscriminant use of and ability to remotely activate the webcams incorporated into each laptop issued to students by the School District. This continuing surveillance of Plaintiffs' and the Class members' home use of the laptop issued by the School District, including the indiscriminant remote activation of the webcams incorporated into each laptop, was accomplished without the knowledge or consent of the Plaintiffs or the members of the Class.
Besides the obvious invasion of privacy, how about the arrogance displayed by the Asst. Principal as indicated by this:
23. On November 11, 2009, Plaintiffs were for the first time informed of the
above-mentioned capability and practice by the School District when Lindy Matsko ("Matsko), an Assistant Principal at Harriton High School, informed minor Plaintiff that the School District was of the belief that minor Plaintiff was engaged in improper behavior in his home, and cited as evidence a photograph from the webcam embedded in minor Plaintiff s personal laptop issued by the School District.
The "what ifs" in this situation are obvious. Chief among them would be what if a student left the laptop on in his or her room and then engaged in some "improper behavior" of the kind that every teenager engages in during puberty? Or, perhaps that is what was captured in the incident in question. Even mere nudity could be construed as child pornography and I would certainly prosecute that.
You form your own opinion, but I'd sure like to hear from you on this. Leave a comment.
In the meantime, I hope every student has either turned in their laptop and refused to use it or has covered the camera lens and blinded it.
Read the entire filing: Blake J Robbins v Lower Merion School District (PA) et al.