Aug 31 2014 3:15PM GMT

Profile: Ken Harthun
Tags: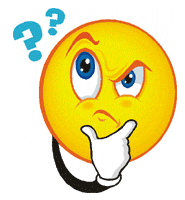 Nope.
Yep.
But until something I'm not expecting blindsides me and causes me a bit of inconvenience, I'm not going to install the bloatware on my systems. Most of it doesn't work anyway and when users insist on clicking  on scary popups because "of course I don't want 10,000 viruses and registry errors and fix it for me now, please" all the while ignoring the warnings of their legitimate AV application, what's the use? They bring those systems to me, all horked up with random junk and I find that they have AV software installed, but they opted in to all the adware that's ******* up their computers anyway.
I don't click on random links and I ignore popups. I'm a professional, of course, and I have everything backed up all the time and if I ever see a popup, I first ask, "Is this from an app I have installed?" I understand that most people have no clue and probably have no business owning and/or operating a computer.
But that's why the cybercriminals are successful, isn't it? Very few people are pros. Most of them will fall for anything.
My point is this: the AV companies are making money on people who they can't help anyway. I may be wrong. Please tell me if I am. But 11 years of not running anti-malware software on my systems (I do occasionally do a safe mode scan, but I don't run anything in the background) without a single infection on any of my systems is enough to convince me that smart computing and safe surfing practices is enough.
Is it?
Have a happy and safe Labor Day weekend!


Follow me on Twitter