Dec 24 2009 2:31PM GMT

Profile: Ken Harthun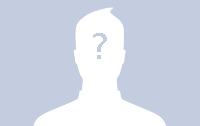 If you are active on the social networks, essentially putting youself "out there" for the world to see, you could become an easy target of impersonation or outright targeted personal attacks. Here's an example of an actual case of impersonation posted in an online forum (no names used, for obvious reasons):
…a friend of my daughter found a Facebook site of a boy whom she did not know (stranger from another State). She took a copy of the boy's photo and set up a second Facebook site – using the boy's real (Facebook) name. She then proceeded to establish online romantic contacts with other strangers – most of whom were also out-of-state from her and the boy. The boy somehow found out about this impersonation and is now threatening legal action – he has contacted her (via her Facebook site) indicating he intends to 'press charges' for fraud, identity theft, extortion.
Legal action aside, the probable damage to the boy's reputation–at least his online reputation–is already done. On top of that, things like this can lead to the other, darker side of things where someone who feels wronged by another mounts a vicious personal attack against the perceived wrongdoer. There are plenty of examples online where people have faced hate messages, death threats, profile defacements and the like.
How does one minimize the risk of such things? Here are some tips:
Be careful who you allow into your personal circle. If you don't know why you're receiving that friend request, ignore it.
Be personal, but not too personal. Especially on Twitter, where you don't know your followers, don't reveal that you are not at home or any other sensitive personal details.
Build good relationships. Friendly, personable, and helpful are a few good watchwords.
Never insult, ridicule, or post in anger–you will regret it later. If someone baits you, ignore it.
At the first hint of unusual activity on your account, change your password and report it to the site administrators.
It is possible to build lasting and beneficial relationships on line. I'm a personal example of that, but you have to be vigilant.