Jan 24 2010 11:20PM GMT

Profile: Ken Harthun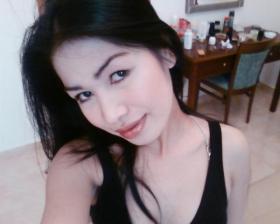 What follows is an email version of what one of my family members went through a couple of years ago. It goes like this: foreign person in the states is facing expiry of green card and seeks a more permanent work visa; foreign person "falls in love" with American and convinces him/her to get married; foreign person now has the means to stay here; foreign person divorces American spouse after an "acceptable" amount of time.
That's a real world example, but the scam also happens in cyberspace. In fact, here is an actual notice I got from the administrator of a social network that I happen to be a member of:
I am posting this as a warning… not from this site itself, but as a caution about other members and all sites in general.

It has been brought to my attention that a member of this site has been
befriending other members, asking for their emails and pics of them …
and subsequently getting to the point of asking the member to invite
them to their home (by filling out a request and visa for them to come
to the states).

Any complaints of such on any of my sites will warrant immediate suspension… no warning.

THIS IS NOT appropriate behavior or etiquette for internet sites anywhere at any time.  Please do not give out your emails unless you are doing business with someone or you know them WELL ENOUGH to do so.
You are encouraged to use very wise judgment on doing anything that could
jeopardize your being.  Please be cautious of such requests.

Sincerely, [name not revealed for security purposes]
Does this sound familiar to you? Please warn anyone you know who is being scammed in this way.