Dec 31 2009 8:38PM GMT

Profile: Ken Harthun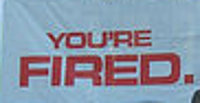 In addition to Facebook, MySpace, or other social networks we use for personal interaction, many of us also maintain a professional presence on networks like LinkedIn. Makes sense; business is business, personal is personal, right? Wrong. There's no way you can prevent those partying pictures from ending up in front of your colleagues on LinkedIn if one of your "friends" wants to post them. Heaven forbid your boss ever sees them.
Nothing is private on the socials; you have to consider everything public. What you write in posts on your own wall, others' walls, comments, your tweets if you have them linked to your Facebook, is out there just like a 20-foot high billboard on a busy expressway. And the consequences of revealing things that are better kept private can range from mildly embarrassing to loss of professional reputation and employment. Employers often access the socials to conduct a pre-check on a prospective employee to find out how they function away from the work environment.
What to do? Here's some advice:
If you'd be embarrassed if someone found out about it, don't post a photo or talk about it.
If you hate your job, find a better one; don't whine online. See "How To Lose a Job Via Facebook In 140 Characters or Less."
On Facebook, use the new privacy settings to be very choosy about who can see what.
Be aware of the connections you have in common on both personal and professional networks.