Aug 22 2012 1:35AM GMT

Profile: Ken Harthun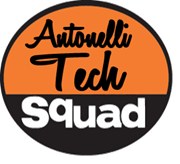 In "We must be careful about what we do on the internet: Part 1" and "We must be careful about what we do on the internet: Part 2," Hunter Mitchell discussed fake AV and P2P file sharing sites noting the dangers and how to avoid them. In this post, he gives some great advice on how to identify dangerous sites.
Downloading Tools and Tips.

Google is my best friend.  Everything I do, I Google it and try to get an idea of what is going on.  Disastrous cooking experiments aside, Google has helped me identify a lot of sites and programs that are not safe for use. There are several ways to check the legitimacy and security of certain sites.

Here is an example site: http://www.avgthreatlabs.com/sitereports/ It has a place where people can like or comment about sites and they also have reviews for them as well.  Even if this site says the website you are checking is safe, read the comments also.  I checked some sites and it said they were good but the comments said otherwise.

http://www.malwarebytes.org/ here you can find Malwarebytes for free.  Malwarebytes will search your computer for malware and remove it for you. (Some Malware is tricky, and Malwarebytes may not always be able to remove it.)

Install a respected antivirus.  If you have a school laptop, we have installed Symantec Endpoint Protection so your computer already has protection.  That being said, it is your responsibility to scan for viruses regularly to make sure that your computer is still safe.  It is also important to note that just because your computer has antivirus doesn't mean it can't be infected.  Hackers are constantly catching on and changing codes for viruses to get past these protections.

Some examples of respected antivirus programs:

 

 I know this is a long read, but believe me; everything I said may save you from your computer being infected by viruses or malware.  Any other questions you may have just catch me in the hallway or the IT office and I will try to help you as best as I possibly can.    If you can't find me, see Mr. Gundelach [Hattiesburg Net Admin] or Kim [Net Admin Assistant].
I want to thank Hunter again for giving me permission to post his excellent summary. He is going to be a valuable addition to our tech community.