Feb 12 2011 3:00PM GMT

Profile: Ken Harthun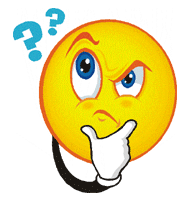 My reputation as a Geek often results in my being the "go to" guy when contacts and people in various Skype channels have technical issues. Recently, I received this from a contact:
Hi Ken, Please offer your opinion on this. I had a phone call today from a person representing
Secure All PC.com. He told me that they received information directly from World Web Renting?? and that my windows operating system was a genuine windows and that they received my address, phone number etc. He wanted me to check my computer and see if i had virus/bugs etc that they knew about and if I did they would fix. He wanted me to press the windows button and r at the same time and then type in eventvwr. I was not comfortable doing this.
Needless to say, I gave the advice I would give to anyone in this situation: Run fast and far in the opposite direction. I then did two things: 1. Checked the whois on SecureAllPC.com; and, 2. Checked out their website.
Strike one: Registrant Contact: PrivacyProtect PrivacyProtect () Fax: All Postal Mails Rejected Navi Mumbai, MAHARASTRA 400614 IN. That's India, not Indiana, in case you're wondering. No individual's name in the registration and you can't even contact them.
Strike two: Amateurish website layout and graphics with numerous spelling and grammar errors.
Strike three: Unsolicited call to potential customer.
Umpire says, "Scam! You're out!"
I'm willing to bet that whatever they do is useless, possibly malicious as in installing keyloggers or other such things, and they probably specialize in selling your credit card and other personal information to other cyber-criminals.
Steer clear.