Jul 17 2011 2:14PM GMT

Profile: Ken Harthun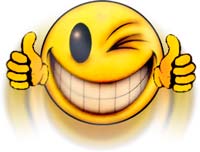 Recall my June 30, 2011 post where I talked about the security nightmares I walked into on my new job:
In this case, it's a nightmare on Seventh Street! These are the types of things that give me nightmares and I walked into a total nightmare factory:

Wiring closets are open on every floor and every floor has a managed switch and/or router sitting in the closet.

Servers behind unlocked and open doors because shutting the door makes the room too hot and the servers shut down.

Contractors putting in new floors in the server closet and I have no access control.

Backups to external USB drives that anyone in the unlocked closets could walk off with and backups have been intermittent.

Staff laptops are not using encryption.
The good news is that I have corrected some of these things, so I now sleep much better at night!
The wiring closets are now locked.
Core switch and servers are now behind locked door and cooling has been installed.
Barracuda backup server installed and all servers are being backed up with critical data backed up every two hours and sent to the cloud.
Data structure standardization initiative in progress which includes backup/encryption for staff laptops.
I have to say that the organization is now probably more secure than they have ever been, thanks to my efforts and the efforts of the IT staff at the other locations. Good thing is, we have corporate backing on these efforts. It's nice to know you have the power to make a difference and get things done.