Feb 15 2015 6:48PM GMT

Profile: Ken Harthun
Tags: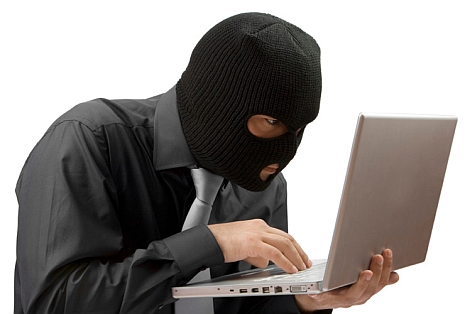 Breaches, breaches, breaches. It's all part of the the daily news in IT security. It's a good idea to keep tabs on your accounts, especially your email, to see if you're relatively safe. I say "relatively" because no one is really safe on the internet anymore. I use two services: PwnedList.com and haveibeenpwned.com to periodically check my email accounts. PwndList allows you to set up all of your email addresses and will send you notifications; haveibeenpwned.com will notify you about one account but requires you to manually check for others unless you make special arrangments.
PwnedList actively protects you by continually monitoring sites that host stolen credentials and other security data. If your data has been compromised we'll notify you immediately—but that's not all. You can check your online accounts and know with virtual certainty whether they've been compromised at any time.
Once you set up an account with them, you can add as many email addresses as you want. You will only be notified if any of them show up as being compromised.
—
[Troy Hunt, a Microsoft Most Valuable Professional] created Have I been pwned? as a free resource for anyone to quickly assess if they may have been put at risk due to an online account of theirs having been compromised or "pwned" in a data breach. I wanted to keep it dead simple to use and entirely free so that it could be of maximum benefit to the community.
To find out if any of your accounts have been pwned, you can visit http://www.haveibeenpwned.com, enter your email address (you can check as many email addresses as you want) and click the "pwned?" button. You'll get one of two responses as shown below: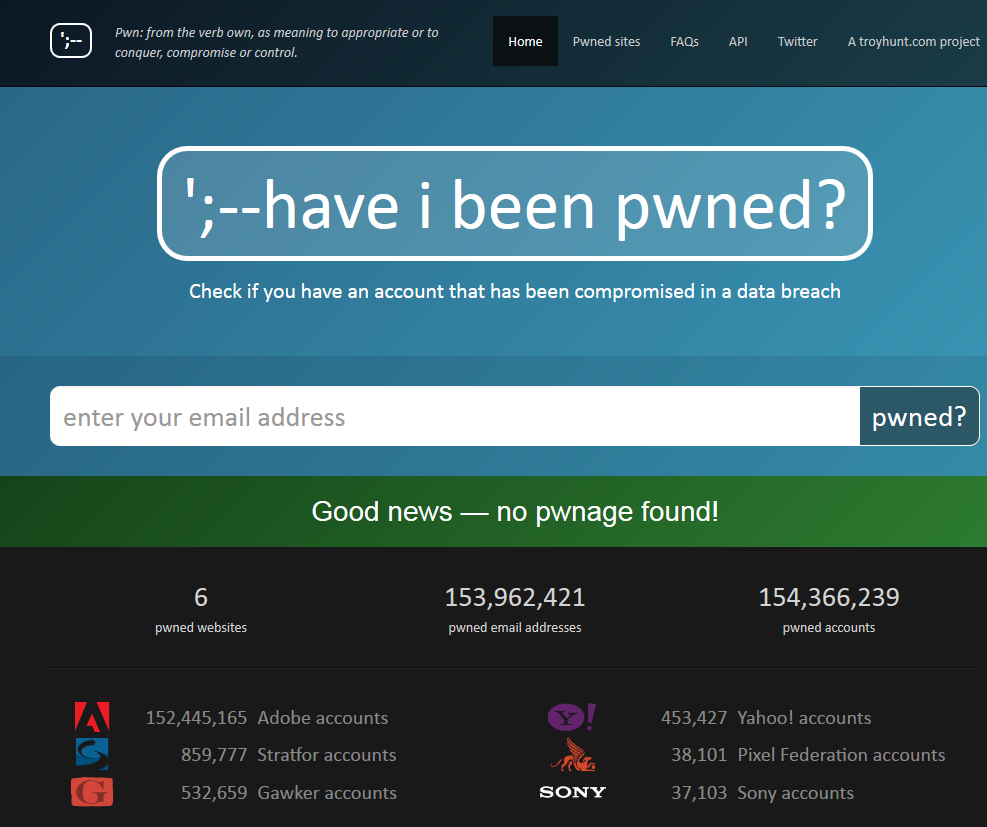 The one above shows you're OK. No need to fret about it. If you get the one below, you had better take action: change your password immediately.