Sep 12 2012 3:49PM GMT

Profile: Ken Harthun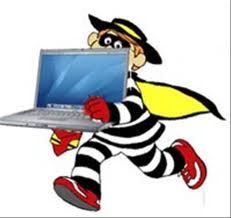 Your laptop bag is sitting next to you as you wait for your plane. Someone off to your left engages you in conversation for a minute and when you turn back, your laptop bag is gone. You turn to ask the person you were speaking with if they saw anything and they are also gone. Doh!
Is this a common scenario? Maybe. What matters is that your laptop has been stolen along with everything you had stored on it. If there was unencrypted confidential information such as corporate secrets, personal or corporate banking information — even if it was only personal photos and documents — this is a disaster. You're better off if it was all encrypted, and if you have backups you'll be OK, but you've still lost a valuable piece of property. Is there any hope for recovery?
The good news is that if you had installed a tracking utility, chances are good that the laptop can be located and the thief caught red-handed.
As you might expect, there are quite a few applications available, both paid, commercial solutions and free, Open Source solutions covering the major OS platforms. Here are two of the top trackers:
Hidden (Mac only) – http://hiddenapp.com/ – Basic plan is $15.00/year for one computer. "Hidden is a small application which sits idle on your computer until you need it. When your computer gets stolen simply log in to your online Tracking Control Panel and mark your computer as stolen. Hidden will kick into action and locate your stolen computer anywhere on the planet, collect photos of the thief and screen shots of the computer in use." Hidden has been in the news a bit.
Prey (Windows, Linux, MacOS, Android, iOS) – http://preyproject.com/ – Open Source, free for up to three devices with Pro Plans available. "You install a tiny agent in your PC or phone, which silently waits for a remote signal to wake up and work its magic. This signal is sent either from the Internet or through an SMS message, and allows you to gather information regarding the device's location, hardware and network status, and optionally trigger specific actions on it."