May 29 2011 6:35PM GMT

Profile: Ken Harthun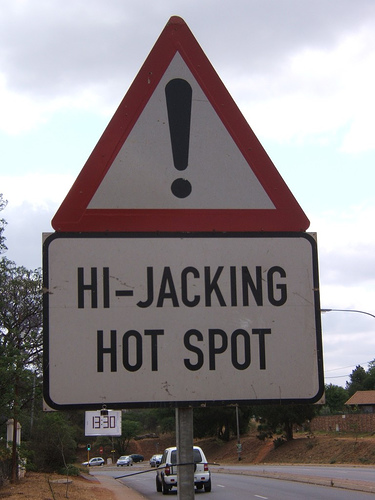 We all know that using public PCs in hotels or open public wi-fi connections is risky business these days. Nevertheless, we are so dependent on our computing devices that we often find we have no choice. True, many of the public wireless access points are now using encryption, but those kiosk PCs are another story. These PCs are rarely maintained properly and often contain keyloggers or other data-stealing malware, so using them for anything sensitive isn't smart.
Regardless of whether you are using your own laptop or a kiosk PC, there are certain precautions you can take to make your public computing session safer. Here is my top five:
NEVER use an unencrypted wireless access point or public kiosk PC to log onto any banking, bill payment or credit card sites nor any site where you will be required to enter any sensitive personal information such as credit card numbers or bank account numbers. This applies to online shopping as well.
If using your own device, make certain you have the latest security updates for your OS and the latest version of your preferred browser. Block all pop-ups with a program like NoScript and store passwords only in a secure password manager like LastPass, never in the browser.
Do not, under any circumstances allow a public PC to save your logon information. Further, clear all history and temporary Internet files when you are finished browsing. If your browser allows private browsing (most do), use that feature.
Always LOG OFF of any site, such as social networking sites or webmail before closing the browser to insure the next person to use the machine cannot open your session. You may have noticed that you can close a tab or your browser and often your session doesn't close. Try that with Facebook and you'll see it in action.
Finally, be aware of your surroundings. Is someone standing behind you or watching you from the next table? Shoulder surfers can steal your login information. Believe me, it happens. Especially be wary if you see anyone with binoculars.