Jul 31 2013 12:40AM GMT

Profile: Ken Harthun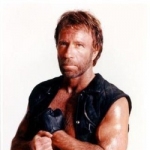 The way I see it, you have three choices when it comes to dealing with an attack on your network:
Confront it. Be proactive. Go after the attackers and fight back. Bullies and cowards – which comprise most of the script kiddie population – will turn tail and run if you let them know you're going to fight back. Even the few organized criminal elements, unless they have some political agenda and can use you to forward it, will give up easily in the face of a determined counter attack.

Neglect it. Let them play around and waste their time as long as they aren't doing any real damage. Just make sure that they can't get beyond your sandbox or firewall. Sooner or later, having not obtained anything of value, they'll give up.
Turn in your resignation and run screaming out the door because you failed to put adequate security measures in place. Don't laugh: It has happened.
By far, the best approach is to confront the threat and engage in an active counter strike. This can be done by immediately implementing logging of all attack traffic and engaging law enforcement to help trace the attack back to its source. The bad guys want to remain anonymous: Do everything you can to make them visible.
Do you agree, or disagree? Comments, please.