Jan 21 2011 12:22AM GMT

Profile: Ken Harthun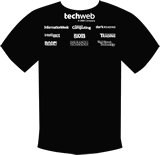 I just registered for this and I wanted to pass it along to all of my readers. If you want to know what's going on, these guys typically do a pretty good job of giving you the information you need and want.
The Security Threat Report: A look at the latest malware and attack vectors
Malware like Zeus, Stuxnet, Fake AV and Koobface made headlines in 2010, and cybercriminals continue to focus on using the web to deliver malware.  Although their tactics are constantly changing and evolving, their motivation to steal your data and money is not.
Join Graham Cluley, senior technology consultant at Sophos, for a live Webcast to learn about the latest security threats and trends in malware.  Armed with the latest threat data, Graham will discuss the tactics the bad guys are using to infect your systems and steal your data.
Latest hacker tricks
Exploitation of social-networking websites
Malware, malware, malware
Future trends for cyber attack
Everyone who registers gets a cool T-shirt, too.
I'll see you there!