---
January 1, 2015 8:29 AM
Data
,
Mobile
,
Security
,
Technology
I got a lot of feedback for my last column of 2014 and not all of it was complimentary. You see, some of the theories I shared and opinions I voiced were based on a decade of being an early adopter of new technology. It placed me in a land where my perspective was polluted because I...
December 31, 2014 5:30 PM
Security
I wish all of my readers, colleagues and employees of the TechTarget companies a Happy, Safe & Prosperous New Year.
---
December 31, 2014 5:27 PM
Certificate authorities
,
Encryption
,
Open source
,
Security
It's called "Let's Encrypt," and it's a joint project of EFF, Mozilla, Cisco, Akamai, and the University of Michigan.
Let's Encrypt is a new free certificate authority, built on a foundation of cooperation...
---
December 30, 2014 6:20 PM
Applications
,
Data
,
location
,
Security
,
social media
,
Technology
As we close the year 2014, I was struck by a few thoughts - and I'll likely post another blog entry tomorrow before we ring in the new year. But for now, I was wondering about location-based services and personal security.
It occurred to me as I...
---
December 26, 2014 3:38 PM
Security
Last Friday (12/20/2014), Barack Obama confirmed that the White House believed that North Korea engaged in a cyberattack against Sony Pictures.
They caused a lot of damage, and we will respond. We will respond proportionally, and we'll respond in a place and time and manner...
---
December 24, 2014 6:13 PM
ATM
,
Banking industry
,
NCR
,
Security
I guess it's rather dark humor because it happens, but I find it funny how far these cyber-idiots will go to steal from an ATM. From Krebs on Security: "According to quarterly reports from the European ATM...
---
December 24, 2014 6:09 PM
Apple
,
Data
,
news
,
Security
,
Update
,
Windows
To hear Apple fanatics tell the story, the recent (and supposedly first ever) automatic security update marks the end of the company. Apple is doomed now that it has gone the way of MSFT and
---
December 16, 2014 10:06 PM
'Virus`
,
Ransomware
,
Security
,
Sophos

A new ransomware threat, which is...
---
December 16, 2014 7:58 PM
best practices
,
SANS
,
Security
,
Symantec
Symantec has released its Internet Security Threat Report for 2014. The report is based on an analysis of data from its Global Intelligence Network. You can obtain a copy of the report here:
---
December 15, 2014 5:15 PM
BADI
,
Microsoft Patch Tuesday
,
Security
,
Windows Updates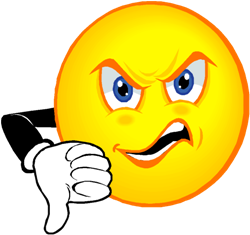 It acts like malware, and if...
---