---
June 5, 2014 8:32 PM
GPL
,
Security
,
TrueCrypt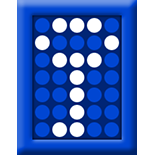 Despite the...
---
---
---
May 29, 2014 1:02 PM
Disk Encryption
,
Security
,
TrueCrypt
Because of the abrupt announcement at truecrypt.sourceforge.net, no one is completely sure yet whether or not the venerable staple of file and disk encryption is really finished for good. Here's the notice posted there:
0 Comments RSS Feed Email a friend
---
May 27, 2014 5:19 PM
Ebay
,
Password
,
Security
I posted 5 days ago (5/22/14) about the eBay security breach. I STILL haven't received an email from them about it. This is absolutely unacceptable.
Apparently, some people have gotten emails, like
---
May 22, 2014 9:05 PM
best practices
,
BIOS password
,
Security
,
UEFI
If hackers can't boot your PC, it makes the task of stealing your files that much more difficult. Using a pre-boot password is a highly effective security precaution. In the latest issue of
---
---
---
May 19, 2014 7:52 PM
Disk Encryption
,
Mobile device security
,
Security policy
,
Social media security
We all have our preferred security habits (at least, I hope so!) Some of them are for our own comfort and some of them are actually highly effective. In my next few posts, I am going to discuss the ones I consider are most effective. I plan to outline the pros and cons of full drive encryption,...
---