Mar 27 2010 2:01AM GMT

Profile: Ken Harthun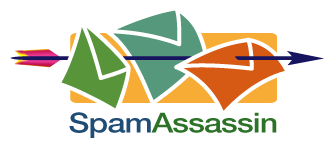 Spam Assassin has to be the #1 Open Source anti-spam application. My experience with its influence is in my Aweber account. Aweber is an auto-response email marketing program that enforces strict policies about making sure subscribers have specifically opted in to your newsletter, blog, or whatever. When I compose a message to send to my list, Aweber uses a Spam Assassin score to tell me how likely it is that my message will end up in a junk folder.
SpamAssassin is a mail filter to identify spam. It is an intelligent email filter which uses a diverse range of tests to identify unsolicited bulk email, more commonly known as Spam. These tests are applied to email headers and content to classify email using advanced statistical methods. In addition, SpamAssassin has a modular architecture that allows other technologies to be quickly wielded against spam and is designed for easy integration into virtually any email system.
It works, and I trust it. If my Spam Assassin score exceeds 5 on any message I plan to send, I modify it. I want people to read my messages, not have them dumped in the bit bucket with the obvious junk we all get.