Jan 20 2013 5:08PM GMT

Profile: Ken Harthun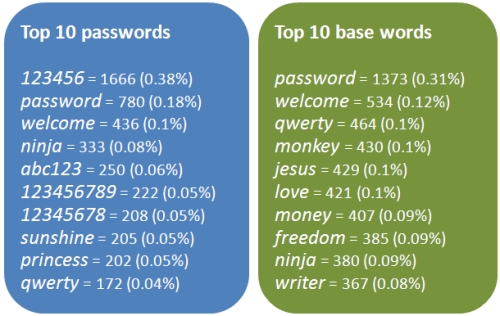 Remember the Worst Passwords of 2012? Besides the advice I gave in my post about what you can do about that, here's another tip: Use accented special language characters. This article: http://www.forlang.wsu.edu/help/keyboards.asp#unicode gives you plenty of choices. Let's do my name in several variations (I don't use these as passwords anywhere, in case you are wondering):
kenharthun
kénhårthun
KëÑharthuñ
Because of the key sequence necessary to enter these characters, no one is going to discover them. There is a caveat, however: The program or site may not allow these characters. I suggest you test it in depth.
This is also a password cloaking method if you are one of those people who write passwords in a book and keep it on your desk. Let's say your password is I@mgreat. You could write that down with the sequence I064mgr101065t.
It's not likely anyone is going to figure that out.