Nov 24 2009 3:12AM GMT

Profile: Ken Harthun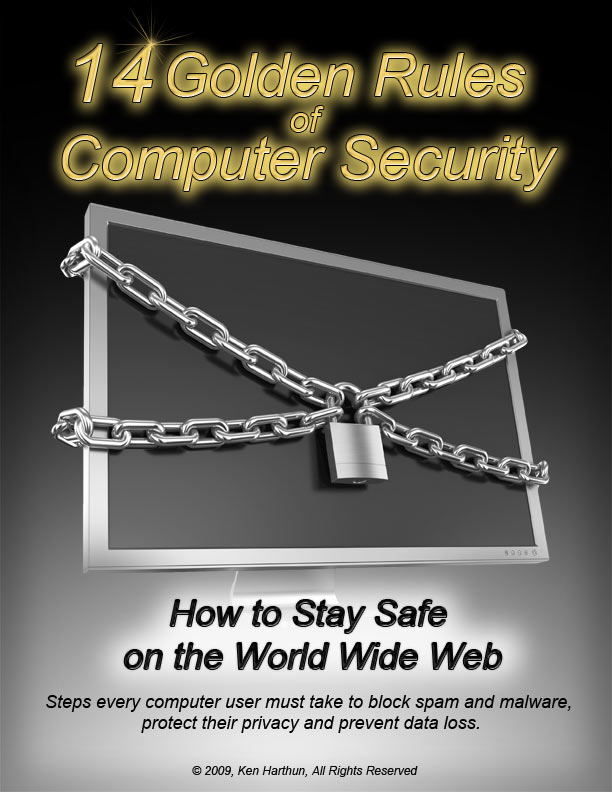 My new eBook, "14 Golden Rules of Computer Security" is almost complete and will be ready for downloading shortly. Written with the non-technical person in mind, the book is packed with proven, practical advice on how to stay safe on the Wild, Wild Web including bonus articles about creating strong, easy-to-remember passwords and email security tips. I give you tons of links to free and low-cost tools as well as special discounts for software and services by some of the best computer security companies in the business. It's a must-have for every computer owner.
Based upon my popular "How to Secure Your Computer" series of web articles and fully updated with late-breaking information on safe searching and social networks, "14 Golden Rules of  Computer Security" will help you develop your own secure computing practices and save you from the hassle of dealing with unpleasant malware attacks.
As soon as the book is completed compiled, I'll post a download link for a free personal copy. In the meantime, I've decided to post each new section here until all of the revised and updated rules have been posted. That way, you can start applying the information and helping others with it immediately.