Apr 6 2010 5:45PM GMT

Profile: Ken Harthun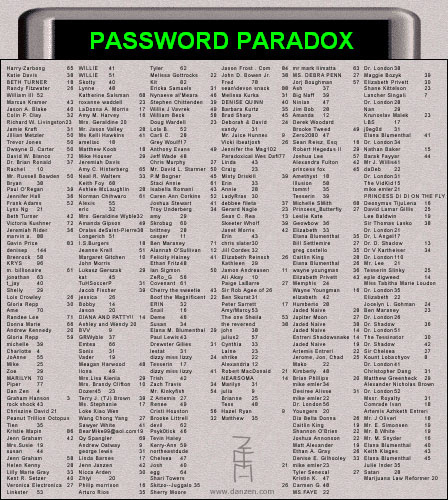 Seems like it's always bad news out there on the security front lines. Now, the PDF format itself has a huge security vulnerability that can be exploited without even using a rendering appplication. So, let's take a break and have some fun for a change. Check out Password Paradox:
A billionaire has become rich using a secret scheme called the PARADOX SCHEME. Come to http://www.danzen.com to play the most addictive game in the world, Password Paradox.
To win you have to guess 10 people's passwords to get to level 2 and then start all over again and guess 10 more passwords to get to level 3 and then you have to guess the master password to open a safe.
Go ahead, try it. You know you want to; in fact, you need to.
Have fun!