Jun 29 2012 1:17PM GMT

Profile: Ken Harthun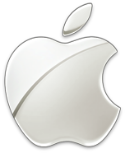 Apple is making security a priority in the next version of OS X, Mountain Lion. This is good news:  new threats continue to crop up as Macs gain a larger user base. Apple Insider reports that "…Apple's upcoming OS X Mountain Lion will feature an automatic security check feature that will ensure users have the most up-to-date software protection amid a growing number of Mac-targeted malware."
The new feature is called "OS X Security Update Test 1.0" and will either run daily or whenever a Mac restarts. It will download and install updates in the background, thus lessening the necessity for manually performing checks. The feature is also reported to create a "more secure connection" to Apple's servers.
This comes at about the same time as Apple changed its OS X web page. No longer is Apple boasting "It doesn't get PC viruses" or "Safeguard your data. By doing nothing." The web page has been toned down to read "It's built to be safe" and "Safety. Built right in."
Nice to see this attention to security.