Apr 29 2012 11:25PM GMT

Profile: Ken Harthun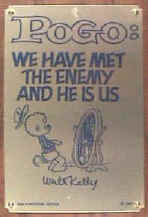 If you follow security expert, Bruce Schneier, then you'll agree with the following:
Bruce Schneier is an internationally renowned security technologist and author. Described by The Economist as a "security guru," he is best known as a refreshingly candid and lucid security critic and commentator. When people want to know how security really works, they turn to Schneier.
The man knows of which he speaks: in 1992, he developed the Blowfish encryption algorithm, a keyed, symmetric block cipher that is still in use today.
His first bestseller, Applied Cryptography, explained how the arcane science of secret codes actually works, and was described by Wired as "the book the National Security Agency wanted never to be published."
So, if he says something isn't right, I'm willing to listen. And he says that airline security isn't right. He recently debated former TSA Administrator Kip Hawley on the "Economist" website. You can find the debate here.
In his latest issue of CRYPTO-GRAM, his monthly security newsletter (subscribe free here), he summarizes his position and points out what I consider illogic that pervades our entire government. Schneier is highly critical of the measures in place today and suggests that airports are effectively rights-free zones. I suggest that such things are reactions to irrational fear; perpetrated by insane men that would have us all believe that terrorists are waiting in every public venue to kill us all. That's absolutely ridiculous. You don't have to look into it very far to see:
Kip Hawley doesn't argue with the specifics of my criticisms, but instead provides anecdotes and asks us to trust that airport security — and the Transportation Security Administration (TSA) in particular — knows what it's doing.

He wants us to trust that a 400-ml bottle of liquid is dangerous, but transferring it to four 100-ml bottles magically makes it safe. He wants us to trust that the butter knives given to first-class passengers are nevertheless too dangerous to be taken through a security checkpoint. He wants us to trust the no-fly list: 21,000 people so dangerous they're not allowed to fly, yet so innocent they can't be arrested. He wants us to trust that the deployment of expensive full-body scanners has nothing to do with the fact that the former secretary of homeland security, Michael Chertoff, lobbies for one of the companies that makes them. He wants us to trust that there's a reason to confiscate a cupcake (Las Vegas), a 3-inch plastic toy gun (London Gatwick), a purse with an embroidered gun on it (Norfolk, VA), a T-shirt with a picture of a gun on it (London Heathrow) and a plastic lightsaber that's really a flashlight with a long cone on top (Dallas/Fort Worth).
His summary of the harms done post-9/11 by increased "security" measures is spot-on: "That we allow governments to do these things to us — to effectively do the terrorists' job for them — is the greatest harm of all."
"We have met the enemy and he is us."