Jun 26 2010 3:30PM GMT

Profile: Ken Harthun
Nothing new about these phishing scams, but it seems they've gotten more frequent. I've gotten my share of them before, but now two in as many days. Here's the first one purportedly about my amazon.com order that I never placed.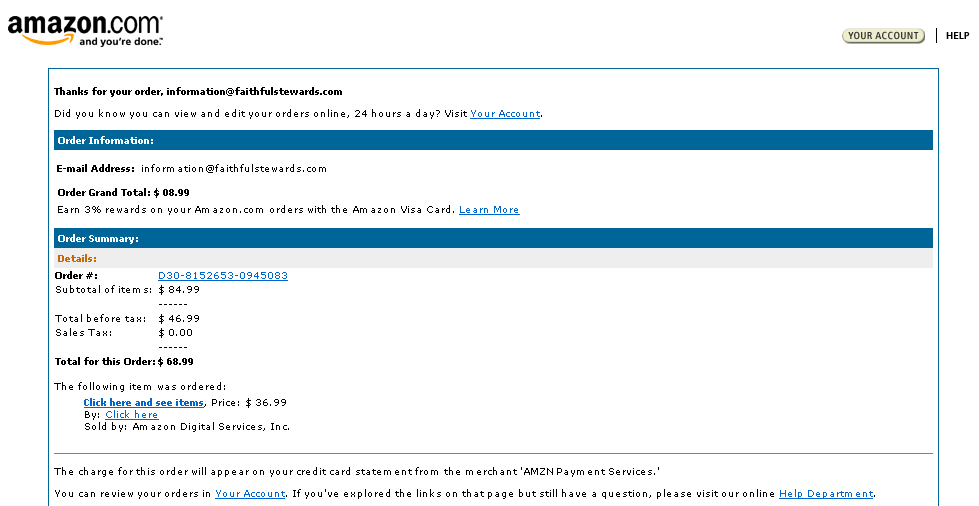 Several things are obviously wrong with this message; the scammers are either stupid or this is a randomly-generated message.
First off, the email is not addressed to my email address. Next, all the links point to the same .kr site. Finally, none of the numbers are consistent; for example, Subtotal of items $84.99, Total before tax $46.99, Total for this Order $68.99, The following item was ordered $36.99. Huh?
Here's the other one I got the next day, purportedly from Buy.com for a laptop purchase.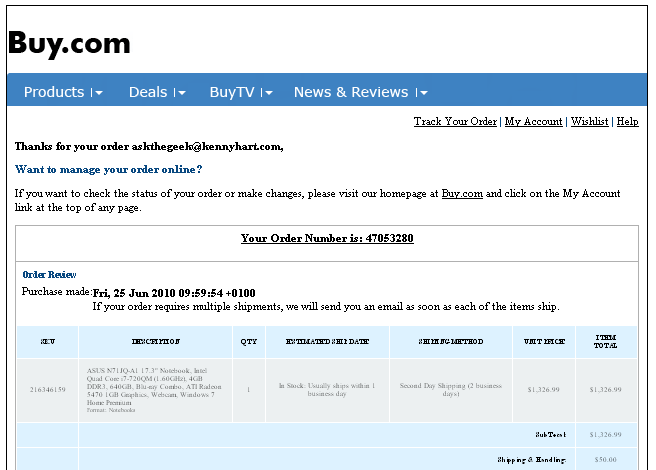 This one is actually more accurate; at least, it came to the right email address. I didn't order anything, of course. Again, all the links point to the same place; when I tested the link, I got this message from OpenDNS: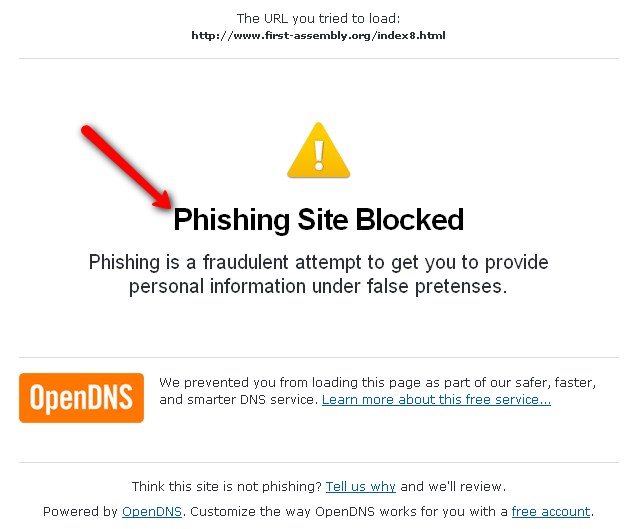 They just never give up.
By the way, if you're not using OpenDNS by now, you should be. I'll tell you why in an upcoming post.