Jun 26 2015 2:04AM GMT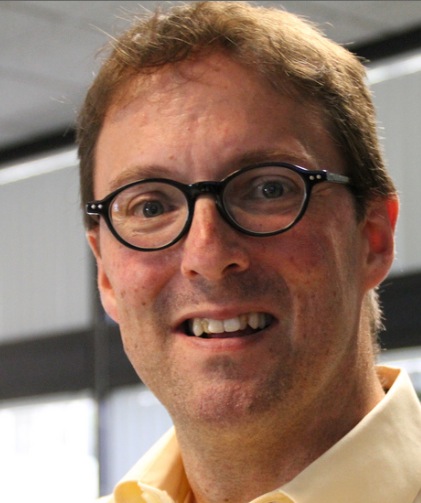 Profile: Jeff Cutler
Tags:
You know the person in your office who leaves their passwords taped to the front of their monitor? Sure you do. They're putting everyone's data and hard work at risk because they've short-circuited the security process. It's not nice and it sometimes could cost the company money.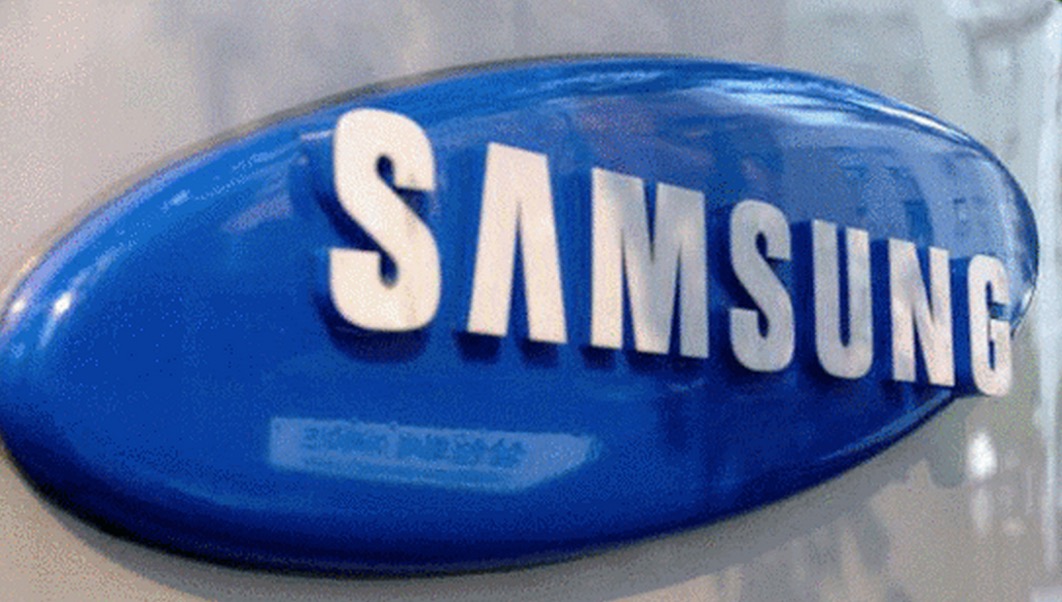 What would you do if that same person ran around the office and logged into EVERY workstation – if that were allowed because it shouldn't be – and then left all the machines on and the doors to the office open? You might actually think they had left the door to the Internet open with a sign for hackers to stop by and take what they want.
Yeah, well that's pretty much what Samsung did recently when they took it upon themselves to disable the security update from Microsoft on some Samsung machines. In the news this week, the BBC reported that there have been some tales of Samsung machines disabling updates from Microsoft in favor of different software. This was denied – sort of – by Samsung with a comment about giving consumers a choice when it came to software.
But the bottom line is that it happened enough to get people's attention.
Is it a huge deal? Not really in terms of numbers, but it might represent the way the market is going when it comes to software that comes preloaded on machines and what security is used to protect certain platforms.
Here's a snippet of the article…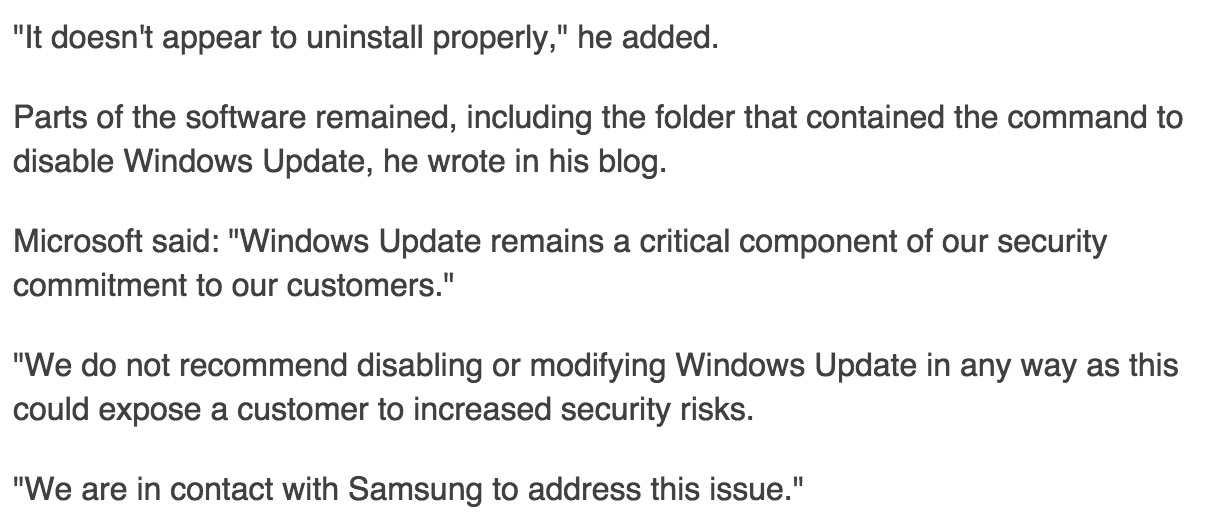 What do you think? Does it make sense for Samsung to actually have some say about what goes on their machines? Should consumers have a say? Or are we still in a three-platform world with Linux, Apple and Microsoft running everything?
Leave your thoughts in the comments. Thanks!