Apr 30 2010 2:53PM GMT

Profile: Ken Harthun
If you recall, Golden Rule #8: Does Encryption Have You Complacent About Physical Security? stresses that physical security is almost as important as data security, so when I hear of an interesting or innovative physical security product, I do the research.
Last week, I heard about the new Master Lock 1500iD Speed Dial™ combination lock. According to the company, this is the "world's first combination lock that opens on up/down/left/right directional movements." It's fascinating for several reasons, most notably, the mechanical hash technology used to store any combination of any length. More on that in a moment. For now, check out the video demo.
How about that one-handed blind opening move? Very cool. The lock is also resettable as shown in this video. You might also want to check out Review: Master 1500iD "Speed Dial" lock. That article has links to some very interesting security items and concepts I plan to cover in future posts. What struck me most was this paragraph:
One of the first things I wanted to know was how it worked inside. I also wanted to know how difficult a task it was to get it open without completely destroying it. To the first end, I stumbled on Michael Huebler's 1500iD visualization flash simulator, and subsequently the PDF breaking down most of the facts on this lock.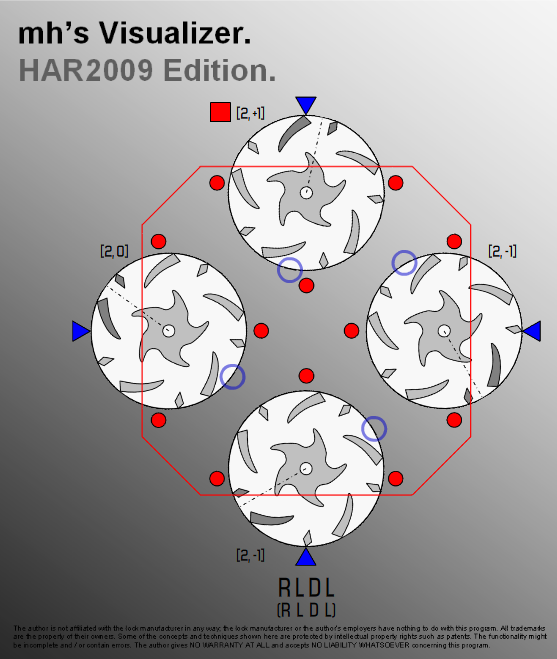 Something for us security Geeks to play with over the weekend. Enjoy!