Jan 31 2013 2:31AM GMT

Profile: Ken Harthun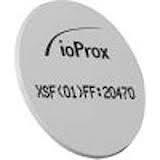 At the college where I work, we just implemented a card access system. All staff, students and faculty are required to have badges that have inductive proximity devices attached to them. I opted for the self-adhesive tags shown here because I didn't want to have to create 300 new photo badges. It was much simpler to have everyone file into my office and get the tag attached to their existing badge. The project took six weeks in planning including notifications to staff and students and a two-week grace period after installation of the scanners.
I was concerned that we would have major issues when I flipped the switch on January 28th. You just never know how these things will play out. I was pleasantly surprised, however. We had a few stragglers who didn't get their chips and a few people who, for whatever reason never got an ID badge, but the process I put in place worked well and the system is now operational.
If you plan such a security system, here are a few things to consider:
Depending on the size of your organization, begin to notify your staff and/or students four to six weeks in advance of implementation
Send at least three notices of the impending lock down
Give yourself a sufficient window to make sure all card IDs are entered into the security software database.
During the pre-launch phase, explain the process to everyone and make it clear who to contact if there are problems.
Expect Murphy's Law to manifest itself
I was pleasantly surprised how well our implementation went. Our receptionists handled missing chips and badges extremely well and though we experienced an increased workload in our department, there were no major upsets.
The most interesting problem we experienced was with a student who could not gain access even though he had a valid chip on his badge. The system kept saying "Invalid/unknown security ID." When I investigated, I found an ID number that was not in our series of chips. I suspected a typo, but found that the student had an access card to his apartment complex that was the same type used by our system. He had all of his cards on the same lanyard and when he held up his student ID, his apartment complex ID was being read by our system instead.
Security is fun, isn't it?