Apr 27 2011 10:44PM GMT

Profile: Ken Harthun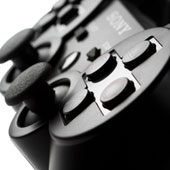 Users of Sony's PlayStation Network are at risk of identity theft after hackers broke into the system, and accessed the personal information of video game players.
Valued PlayStation Network/Qriocity Customer:
We have discovered that between April 17 and April 19, 2011, certain PlayStation Network and Qriocity service user account information was compromised in connection with an illegal and unauthorized intrusion into our network.
Sony says that hackers were able to access a variety of users' personal information including:
Name
Address (city, state, zip code)
Country
Email address
Date of birth
PlayStation Network/Qriocity password and login
Handle/PSN online ID
Seems it's time to implement the response I mentioned 2011 April 16 in "Data Breaches — Steps to Take if You Are Notified." In particular, I would assume that identity theft is about to occur and take the following steps as recommend in the FTC guide: Take Charge: Fighting Back Against Identity Theft. Refer to that guide for complete information, but here's what you should do if you are one of the affected users:
Place a fraud alert on your credit reports, and review your credit reports.
Close the accounts that you know, or believe, have been tampered with or opened fraudulently.