---
June 27, 2010 9:19 PM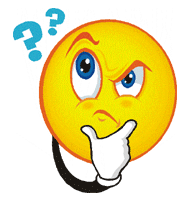 How long have you been in the security business? Less than a year? Five years? Ten Years? Regardless of your time in service, chances are you've seen a number of number of issues that show up on a regular–if not predictable–basis. Here is my top five list.
5. Unpatched OS & Software–For whatever reason, the user has disabled software updates or simply ignores the notifications. Their most recent infection (which they have more frequently) is the result of an exploit of a vulnerability that has long since been patched. Believe it or not, there are still some XP systems out there on SP1.
4. Poor E-mail Security Practices–Some people will simply click on any link anyone sends them. They fall for anything. Send them a "Thank you for your order!" message with bogus links and they'll happily open it and click the links to find out what they ordered (knowing they didn't order anything).
3. Bad Search & Surfing Habits–It's no secret that some people are looking for things that appeal to the prurient interest; furthermore, there  is plenty of content that caters to the more base human emotions. The scammers and cybercriminals know this and exploit it with impunity. Many of these sites have been compromised and will infect a system immediately when visited.
2. No Firewall–It's surprising the number of systems I find with no firewall enabled (See #5) that are plugged directly into their ISPs connection. Granted, a lot of ISPs now use NAT on their routers which delivers a modicum of protection; however, with inexpensive routers available everywhere, there's no excuse not to have your own NAT router installed under your complete control.
1. Weak/No/Visible Passwords–I've been able to guess users' passwords about 50% of the time knowing some basic information about them. The other 50% of the time, I've just looked on the bottom of their keyboard for a sticky note with their password written down.
No matter how much I write, no matter how much I admonish users to choose secure passwords, they just keep doing the same stupid things over and over again. How hard it is to make your password secure by just changing a few characters? Instead of "josh1995," why not "J0sHl9(5?" That rates as "Very Strong" on the Ask the Geek Password Meter.
What are your issues?
June 27, 2010 2:59 AM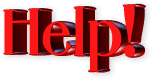 This was first revealed on June 10, 2010 in Microsoft Security Advisory (2219475). It was updated on June 15th.
Microsoft is investigating new public reports of a possible vulnerability in the Windows Help and Support Center function that is delivered with supported editions of Windows XP and Windows Server 2003. This vulnerability could allow remote code execution if a user views a specially crafted Web page using a Web browser or clicks a specially crafted link in an e-mail message. Microsoft is aware that proof-of-concept exploit code has been published for the vulnerability. Microsoft is also aware of limited, targeted active attacks that use this exploit code.
This problem is related to the HCP protocol. It's still not patched, but here is a workaround for it:
Unregistering the HCP Protocol prevents this issue from being exploited on affected systems.

Using the Interactive Method

1. Click Start, click Run, type Regedit in the Open box, and then click OK

2. Locate and then click the following registry key: HKEY_CLASSES_ROOT\HCP

3. Click the File menu and select Export

4.In the Export Registry File dialog box, enter HCP_Procotol_Backup.reg and click Save. Note This will create a backup of this registry key in the My Documents folder by default.

5. Press the Delete key on the keyboard to delete the registry key. When prompted to delete the registry key via the Confirm Key Delete dialog box, click Yes.
We hope Microsoft will issue a patch shortly.
---
June 26, 2010 3:30 PM
Nothing new about these phishing scams, but it seems they've gotten more frequent. I've gotten my share of them before, but now two in as many days. Here's the first one purportedly about my amazon.com order that I never placed.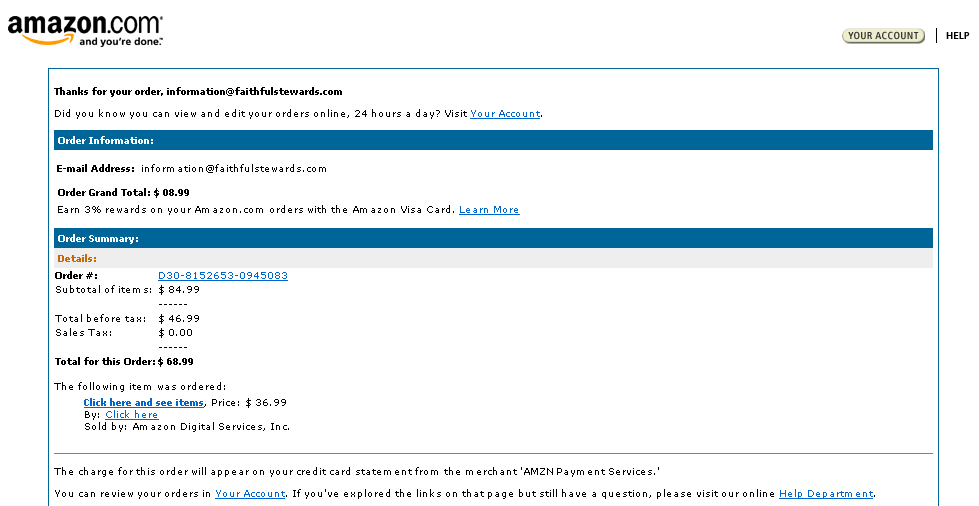 Several things are obviously wrong with this message; the scammers are either stupid or this is a randomly-generated message.
First off, the email is not addressed to my email address. Next, all the links point to the same .kr site. Finally, none of the numbers are consistent; for example, Subtotal of items $84.99, Total before tax $46.99, Total for this Order $68.99, The following item was ordered $36.99. Huh?
Here's the other one I got the next day, purportedly from Buy.com for a laptop purchase.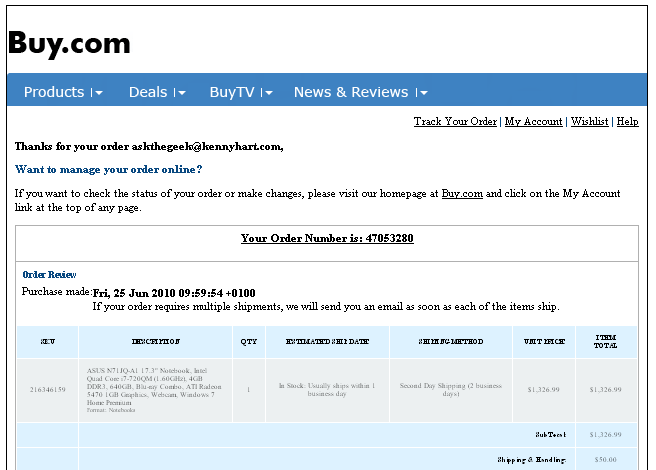 This one is actually more accurate; at least, it came to the right email address. I didn't order anything, of course. Again, all the links point to the same place; when I tested the link, I got this message from OpenDNS: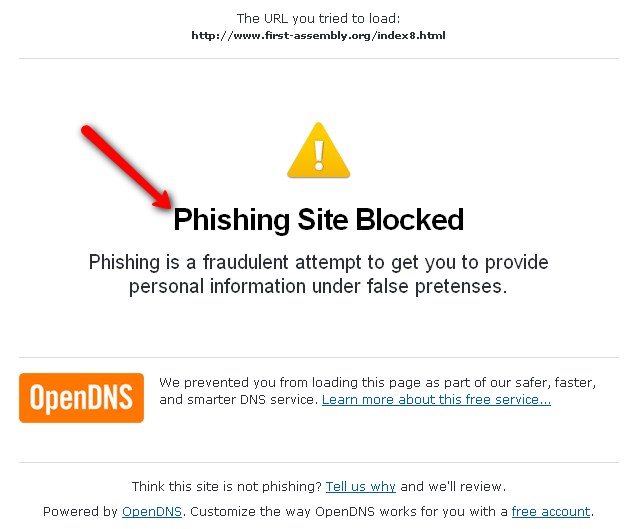 They just never give up.
By the way, if you're not using OpenDNS by now, you should be. I'll tell you why in an upcoming post.
---
June 25, 2010 1:01 AM
For many years, Locksmith Professionals have utilized several methods and tools to bypass pin and tumbler locks for legal purposes. One such technique is called "bumping." Lock bumping, also referred to as key bumping is an attack technique using specially cut keys that can defeat conventional pin and tumbler locks. There's nothing new about this but the Internet, in part, has popularized the subject. In fact, according to a Wikipedia entry, "a US patent first appears in 1928 by H.R. Simpson called a 'rapping' or bump-key. Then, in the 1970s, locksmiths in Denmark shared a technique for knocking on a lock cylinder while applying slight pressure to the back of the lock plug. When the pins would jump inside of the cylinder, the plug would be able to slide out freely, thus enabling the locksmith to disassemble the lock quickly."
Search "lock bumping" on the Internet, and you'll find plenty of how-to videos to tell you how to do it. Here's one that's particularly informative and has some good graphics (just ignore the misspelling of "shear line"): http://youtu.be/7xkkS2p7SuQ
These days, several manufacturers make bump resistant and bump proof locks, but if you have an older lock, you're vulnerable. Consider changing over to newer technology. Why? According to statistics provided by the National Crime Prevention Council (NCPC) and the Department of Justice, nearly 2/3 of all break-ins occur with no sign of forced entry. How many of these break-ins can be attributed to lock bumping is uncertain, but it's a good bet that at least some of them are.
---
June 23, 2010 1:12 AM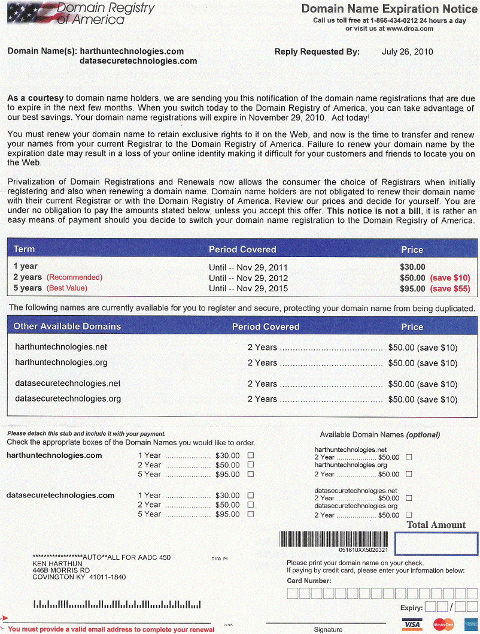 Every once in awhile, I get a letter from "Domain Registry of America" warning me that my domain is about to expire: "As a courtesy to domain name holders, we are sending you this notification. . . When you switch today," etc., etc. And heck, they only want $50.00 (save $10!) for 2 years (Recommended). Better yet, they offer me 5 years for only $95.00 (save $55!) (Best Value). I pay $8.99/year for most of my domains. Some of them I got for $0.89 for the first year and $6.99/yr thereafter.
It's the best legal scam on the Internet, duping the uninformed into parting with more money than they should. Yes, it's a completely legal con as far as I can tell. Well, maybe; the FTC doesn't like them: Court Bars Canadian Company from Misleading Consumers in Marketing of Internet Domain Name Service.
The Federal Trade Commission has requested that a federal district court enjoin Domain Registry of America, Inc., an Internet domain name re-seller, from making misrepresentations in the marketing of its domain name registration services and require it to pay redress to consumers. According to the FTC, the company told consumers that their domain registrations were expiring, leading many consumers unwittingly to switch their domain name registrar.
This was in 2003. Why are they still at it? They are still misleading consumers with their misrepresentations; unless the fine print on the back of the letter–which requires a magnifying glass to read and even then is hard on the eyes–covers them sufficiently.
I call it a scam. What do you think?
---
June 22, 2010 12:29 AM
As you know, IT Knowledge Exchange is a community-based technical information portal that is dedicated to providing the highest quality IT news, technical support and commentary from your industry peers. What you may not know is that you are a vital part of how this community functions and what features are provided. With that in mind, I'd like you to participate in our first-ever, site-wide reader survey on IT Knowledge Exchange. The feedback from this survey is being used to decide how we build out the community, so your participation means more blog-related features in the future.
Please take five minutes out of your busy schedule and complete the survey. You'll find it here: http://www.surveygizmo.com/s3/314286/ITKE-Member-Survey-June-2010.
As always, I invite you to comment on what I post here and I assure you that your voice is heard. Please take this opportunity to voice your opinions to management.
---
June 20, 2010 5:23 PM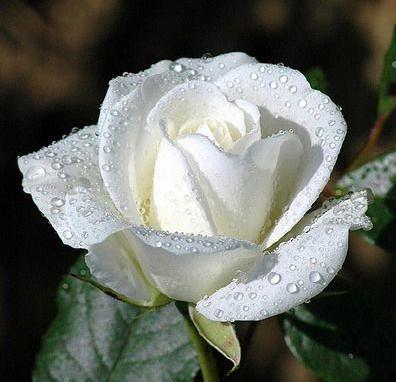 We'll take a break from the regular security stuff today. Being a father myself, I want to pass this on to the rest of you fathers out there who read this blog. Hope you have a very Happy Father's Day with your family.
Don't know who the original author of this poem is, but it certainly struck a chord with me; roses are my gardening passion and I lost my father in 1991. This coming Friday, June 25th, would have been his 85th birthday.
Roses are traditionally used on Father's Day: red to honor a living father; white to honor a deceased father. Hence, the white rose in this post
If your father is living, please, in whatever way you feel works for you, let him know how much he means to you; and, if your father is deceased, take a moment to remember and reflect on what he meant to you. My father is responsible for my never-ending curiosity and interest in all things scientific and technical and for always insisting that I use my abilities to the utmost.
I miss him.
Roses grow in Heaven. Lord, pick a bunch for me.
Place them in my Father's arms and tell him they're from me.
Tell him that I love and miss him and when he turns to smile,
Place a kiss upon his cheek and hold him for awhile.
Remembering him is easy. I do it every day.
There's an ache within my heart that will never go away.
Happy Father's Day!
---
June 18, 2010 1:12 AM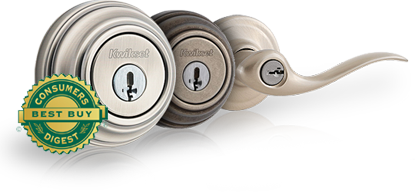 In late April, I posted  Physical Security: Master Lock 1500iD Speed Dial. Now, Kwikset has come out with its line of SmartKey Re-Key Technology locks, billed as "The only lock you can re-key yourself in seconds." I call this a great innovation.
How many keys have you given out? Maybe you've even forgotten about one or two of them. It's hard to keep track of all the keys you give out, but with this technology, it really doesn't matter. A SmartKey lock can be quickly and securely re-keyed, so you can give a key to your neighbor, a contractor, whomever one day and render it completely useless the next. Kwikset also claims that their SmartKey locks are virtually unpickable due to their patented BumpGuard™ technology.
Re-keying the lock couldn't be simpler than this:
Insert the functioning key and rotate 1/4 turn clockwise to the horizontal position ("Learn" position)
Insert the SmartKey tool fully and firmly into the SmartKey tool hole then remove the tool
Carefully remove the key
Insert new key and rotate 1/4 turn counterclockwise to the vertical position then remove key
Kwikset's website has an interesting section called "Science of Security" that has some great security tips. Here's an example of one that even I didn't think about:
Valeting your car?

Good Idea: Do not keep your home address on anything found within your car.
Best Practice: Never give your house keys to a valet service, just your car ignition key.
Good stuff. I suggest you take a look.
---
June 17, 2010 1:45 AM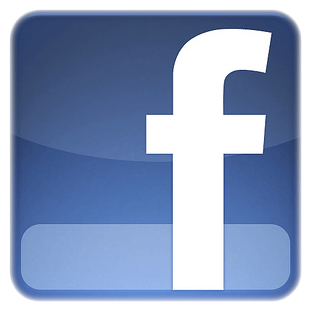 According to PandaLabs, cybercriminals are hijacking the Facebook "Like" option in a wave of new scams that use messages related to the popular game Farmville, the "Sex and the City 2" movie and other eye-catching keywords.
This is a "clickjacking" attack and uses a malformed URL with embedded code to carry out the attack. Users are tricked into "liking" a page but they don't realize that they are recommending it to all of their Facebook friends. Users should be wary of messages with striking subjects received from Facebook's internal messaging system, and take all necessary precautions when clicking the "Like" button on external Web pages. Here's an excerpt from a press release I got from Panda today:
[Panda Labs] has reported the proliferation of scams hijacking the Facebook "Like" option. The attack uses eye-catching messages related to the popular game Farmville, the "Sex and the City 2" movie or the keyword sex to grab the attention of logged-in Facebook users as they browse Web pages with the "Like" button, the Facebook wall feature or messaging system.

Clicking the link brings the user to a Web page containing photos and videos of the relevant topic. Upon visiting it, a message is displayed on the user's Facebook profile indicating that they "like" it, with a text that is not controlled by the user. According to Luis Corrons, Technical Director of PandaLabs, "This distribution technique reminds us of computer worms, although this time there doesn't seem to be any malware behind it (at least yet)."
While this one appears not to be malicious, it is a click-fraud scam because the real business stems from the pay-per-click system, which counts every click and generates revenue for affiliates.
Just be careful out there!
---
June 16, 2010 12:23 AM
Plugins and add-ons, extensions, oh,my! If you use Firefox, chances are you have plenty of these things installed. I counted 15 on my installation. Of course, the plug-in check only checks plug-ins, but it serves to alert you to the possibility that other add-ons need attention.
To check your plug-ins, go to: http://www.mozilla.com/en-US/plugincheck/
I've checked both my systems at home and sure enough, I was out of date on at least one plug-in on each system.
Having to check several applications using different tools can be tedious, so I still recommend that everyone use Secunia's Personal Software Inspector.
The Secunia PSI is a free security tool designed to detect vulnerable and out-dated programs and plug-ins which expose your PC to attacks. Attacks exploiting vulnerable programs and plug-ins are rarely blocked by traditional anti-virus and are therefore increasingly "popular" among criminals. I've written about this one before and I still recommend it.
Bottom line: whatever tool you use, keep your apps, plug-ins, scripts, whatever up to date.
---