---
January 29, 2011 4:27 PM
Got this in my email this morning and reminded me about how I preach being proactive about security. You don't wait for the disaster to happen, you take action before it does. The folks at sourceforge.net did just that:
Hello,

We recently experienced a directed attack on SourceForge infrastructure
(http://sourceforge.net/blog/sourceforge-net-attack/) and so we are resetting all passwords in the sf.net database — just in case.  We're e-mailing all sf.net registered account holders to let you know about this
change to your account.

Our investigation uncovered evidence of password sniffing attempts. We have no evidence to suggest that your password has been compromised. But, what we definitely don't want is to find out in 2 months that passwords were compromised and we didn't take action.

So, as a proactive measure we've invalidated your SourceForge.net account password. To access the site again, you'll need to go through the email recovery process and choose a shiny new password:

https://sourceforge.net/account/registration/recover.php

If you need help with this, feel free to e-mail us:

We appreciate your patience with us as we work to respond to this attack. We'll be working through the weekend to get things back to normal as quickly as possible.

Watch for updates on the service outages on our blog:

Thank you,

The SourceForge Team
If you have an account at SourceForge and haven't seen this message yet, check your email, or just head on over using the links above and change your password. I just did.
Enjoy your Saturday!
January 29, 2011 11:46 AM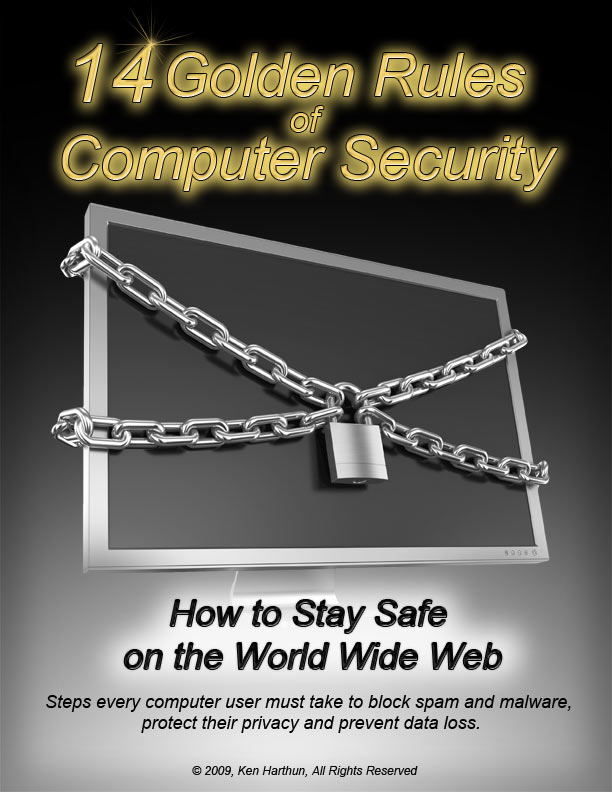 The cyber security landscape has evolved over the past year; the fundamentals haven't really changed, but I've conducted some experiments, made some observations, and come up with a couple of new tips that I will be adding to a fully revised and update version of "14 Golden Rules of Computer Security," my popular ebook first issued last year at this time.
Spam continues to be an ever growing concern, despite many spam-spewing botnets having been disrupted or outright disabled. I dedicate an entire section to becoming spam free in 2011. Despite what you may think, it CAN be done by almost everyone with very little effort.
Additionally, in each tip, I list specific tools, many of which are available in my popular Geek Toolkit, aka "The Ultimate Security Toolkit," that are useful for solving the problems or dealing with the issues presented in the security topic discussed. In fact, it is my intention to thoroughly integrate the Geek Toolkit and provide more documentation than has previously been available.
As part of this initiative, I am also proud to announce my affiliation with SurfRight, makers of Hitman Pro security software. Hitman Pro is a second opinion scanner and malware removal tool, designed to rescue computers from viruses, spyware, trojans, rootkits, and other threats, that infect users despite the security measures they may already have taken (such as anti-virus software, firewalls, etc.). I will be offering an innovative Free of Charge second opinion scanner with the additional capability to remove any malware found. Readers of 14 Golden Rules 2011 will be given special rebates on consumer, corporate, and government licenses of SurfRight software.
So, stay tuned for a special link in an upcoming post where you can secure your updated copy of 14 Golden Rules and take decisive action to become more secure in 2011.
---
January 29, 2011 3:14 AM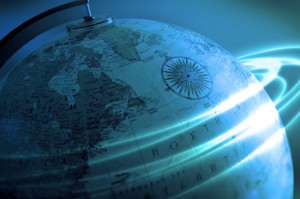 There's no question that technology has vastly improved our lives, but at what cost? We live in a networked world where every piece of information about us exists in digitized form in some database somewhere: our identities, locations, actions, purchases, associations, movements, and histories are available to both legitimate authorities and the dark underworld of cybercriminals intent on identity fraud and theft. Check out DataPrivacyDay2011.org:
Data Privacy Day is an international celebration of the dignity of the individual expressed through personal information.

Join in the dialogue among all of the stakeholders – businesses, individuals, government agencies, non-profit groups, academics, teachers and students – to look more thoroughly at how advanced technologies affect our daily lives.  We encourage this dialogue and are providing this website as a service to those who care about our common future and our roles as digital citizens and consumers.  And let us know what you think – and how you might be able to contribute to the discussion.

At The Privacy Projects, we are excited to promote Data Privacy Day and want as many individuals and organizations involved as possible.  So join in!  There are many ways you can become part of the dialog.  You can sponsor an event or an activity, use the educational materials, engage in the discussions, or put together your own event.

You can also follow Data Privacy Day 2011 news and updates on our Data Privacy Day 2011 Group page. Please invite your friends and colleagues to join as well.
Not a bad idea.
---
January 26, 2011 9:49 PM

We knew it was coming. IPv4 address space is almost depleted and will probably run out completely by the end of this year. That's only part of the picture, however; I'm jazzed about the implementation of mandatory IPSec. Watch this short video to get a good overview of what's coming.
[kml_flashembed movie="http://www.youtube.com/v/2wa7y3W2DI0″ width="425″ height="350″ wmode="transparent" /]
---
January 26, 2011 9:00 PM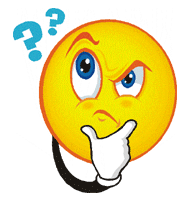 About two months ago, the US Federal Trade Commission called for a do not track mechanism similar to the "Do Not Call" list for telephones. The idea is to allow web surfers to opt out of having their personal data collected online. Here is the FTC's December report: "Protecting Consumer Privacy in an Era of Rapid Change: A Proposed Framework for Businesses and Policymakers,"
Google has already implemented an extension in its Chrome browser and Mozilla announced a similar feature for its Firefox browser, based on Do Not Track HTTP headers.
Will it work? Maybe. One problem is that no matter what the browser companies develop in the way of technology, web sites are where the buck stops. In an InformationWeek article,  Anup Ghosh, founder and chief scientist of Invincea, a browser security company, said he finds both approaches lacking. "It's basically up to Web sites to do something or nothing with [users' preference information]," he told InformationWeek. "It's not enforceable."
SANS News Bites editor, John Pescatore, had this to say in their latest issue: "The wording of this seems carefully limitedto the 'Do Not Track' extension, and will result in you seeing standard ads, not personalized ads. It doesn't actually say there is any change in you being tracked, just that you won't see personalized ads. To me the tracking is the problem, seeing personalized ads is just the symptom."
More as this develops.
---
January 24, 2011 8:59 PM
PandaLabs recently issued the results of an investigative report on the current state of the global cybercrime black market: http://press.pandasecurity.com/usa/press-room/panda-white-paper/.
The report provides a "state of the union" of the cybercrime black market in light of its ongoing rapid evolution. The black market has traditionally centered on selling stolen bank and credit card details but diversified its business model in 2010, now selling a much broader range of hacked confidential information including bank credentials, log-ins, passwords, fake credit cards and other valuable data.
Here's a taste of some of the topics the report covers:
Average prices for the array of personal data and goods now sold on the black market. For example, PandaLabs found that card cloning machines run typically anywhere from $200-1,000 and fake ATM machines from $3,500 depending on the model;
What drives up the price of personal information. PandaLabs found that prices are higher for online accounts that have a history of online shopping or use payment platforms such as PayPal. For a simple account without a guaranteed balance, PandaLabs found prices starting at $10 and increasing to $1,500 depending on the platform and the guarantee of available funds;
How cybercriminals employ modern marketing tactics to run their "businesses": For example, operators will often offer free 'trial' access to stolen bank or credit card details, as well as money back guarantees and free exchanges.
---
January 21, 2011 8:22 AM
Welcome to the world of cyberwarfare. It's official: Stuxnet was a US-Israeli effort to disrupt Iran's nuclear program, according to the New York Times.
[The Israelis] tested the effectiveness of the Stuxnet computer worm, a destructive program that appears to have wiped out roughly a fifth of Iran's nuclear centrifuges and helped delay, though not destroy, Tehran's ability to make its first nuclear arms.

"To check out the worm, you have to know the machines," said an American expert on nuclear intelligence. "The reason the worm has been effective is that the Israelis tried it out."

Though American and Israeli officials refuse to talk publicly about what goes on at Dimona [Israel's secret complex–Ed.], the operations there, as well as related efforts in the United States, are among the newest and strongest clues suggesting that the virus was designed as an American-Israeli project to sabotage the Iranian program.
More info from Infosecurity (USA):
The Stuxnet worm was an Israeli-US project developed at the highly secretive Israeli Dimona complex in the Negev desert to sabotage Iran's nuclear program…

Stuxnet development began in 2008 when Siemens cooperated with the Idaho National Laboratory to identify vulnerabilities in the company's controllers that operate nuclear centrifuges and other industrial processes. A briefing about the findings was conducted by the Department of Homeland Security for US officials. The implication from the story is that this briefing was used by the Israelis, with US help, to develop the Stuxnet worm at Dimona.
And this is only the beginning…
---
January 21, 2011 12:22 AM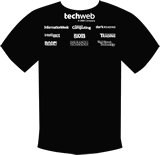 I just registered for this and I wanted to pass it along to all of my readers. If you want to know what's going on, these guys typically do a pretty good job of giving you the information you need and want.
The Security Threat Report: A look at the latest malware and attack vectors
Malware like Zeus, Stuxnet, Fake AV and Koobface made headlines in 2010, and cybercriminals continue to focus on using the web to deliver malware.  Although their tactics are constantly changing and evolving, their motivation to steal your data and money is not.
Join Graham Cluley, senior technology consultant at Sophos, for a live Webcast to learn about the latest security threats and trends in malware.  Armed with the latest threat data, Graham will discuss the tactics the bad guys are using to infect your systems and steal your data.
Latest hacker tricks
Exploitation of social-networking websites
Malware, malware, malware
Future trends for cyber attack
Everyone who registers gets a cool T-shirt, too.
I'll see you there!
---
January 18, 2011 1:25 AM
I get the same question every day: "How can I make a password that is strong and easy to remember?" Frankly, when I'm in the cranky mood I was earlier today, I'm tempted to answer with a simple question in return: "Do you ever bother to read my posts?" Of course, the answer is that no, they don't bother–they're too lazy to look up my posts. Granted, it's far easier to ask me and make a mental note than it is to actually find a post, read it, take notes, and take action. At least you would think so. The problem is, five minutes after I answer their question, they'll forget what I told them, and the next time they see me, they'll ask again. It's a vicious cycle.
Four hundred years from now, when passwords have long since been replaced with real security measures, these same people, if they were still alive, would be asking the same question.
People want it easy; they want magic. People want to twitch their noses like Samantha on the TV sitcom Bewitched and make everything work they way they want without further effort.
It doesn't work that way.
But, there is a bit of password voodoo that's almost as quick as a nose twitch and it won't take more than about 15 seconds to implement:
Turn your keyboard over
Find the FCC ID number
Change the case of every other character
Voila! A strong password that no one will guess.
It's written down for you right there on your keyboard, but who is going to think to look there? The label on the bottom of my keyboard has enough information to create a completely uncrackable password.
Need to change the password after you've done this? Follow this sequence:
Reverse the case you used previously
Reverse the order of the characters
Reverse the case again
Shift the characters to the left, placing the leftmost character at the end
Reverse the case again
Repeat #4 and #5 through several iterations
Are your getting this?
---
January 9, 2011 11:45 PM
It's always a good thing to repeat good advice and what better time to do so than when people are making resolutions to improve their lives in the coming year?
Nearly three years ago, when I was just starting this blog, I posted Can a Criminal Hacker Guess Your Password?. That post had some good advice on what not to do. Here it is again:
According to Wikepedia there are several things many people use as passwords that results in their being predictable:

Repeated research has demonstrated that around 40% of user-chosen passwords are readily guessable because of the use of these patterns:

blank (none)
the word "password", "passcode", "admin" and their derivates
the user's name or login name
the name of their significant other or another relative
their birthplace or date of birth
a pet's name
automobile license plate number
a simple modification of one of the preceding, such as suffixing a digit or reversing the order of the letters.
a row of letters from a standard keyboard layout (eg, the qwerty keyboard — qwerty itself, asdf, or qwertyuiop)

So, if you want to protect your router and the other devices on your network, never use anything from the above list and apply Security Maxim #4: Use an unguessable, or difficult-to-guess password always.
Have a safe, happy and secure 2011!
---